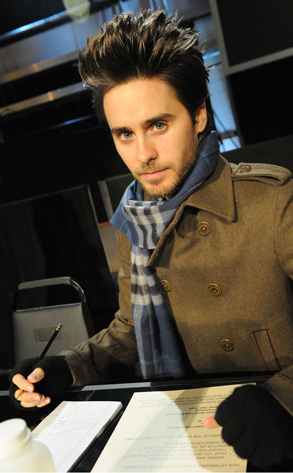 Jeff Kravitz/MTV Hope for Haiti Now via Getty Images
People may not dig Jared Leto's guylinery rock star look these days, but that's no reason to freak him out with a bomb threat.
The star and his band, 30 Seconds to Mars, had arrived for an appearance in West Hollywood when a man delivered a strange package and rather chilling message about having explosives.
The authorities were called but, thankfully, it was much ado about nothing.
"The bomb squad was called on a suspicious package at 7700 Melrose Avenue and, when they went there, they just found money in the package," a spokesperson for the LAPD told E! News. "No explosives were found."
The LAPD could not confirm whether or not they had the suspect in custody.
The band is not commenting, but a source tells us no one was hurt, nor did anyone in the group, including the My So-Called Lifer, knew who the guy was.
—Additional reporting by Marc Malkin