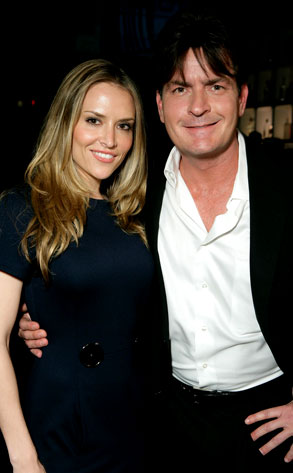 Todd Williamson/Getty Images
At this rate, Charlie Sheen might have to hitch to Aspen for Monday's court date.
The Two and a Half Men star is minus one car after somebody stole his Mercedes-Benz SUV and ended up driving it over a cliff along the famed Mulholland Drive in the Hollywood Hills.
The scene played out on L.A. morning shows, with helicopters circling the crash site.
Sheen, meanwhile, was home, blissfully unaware that his SUV was stolen until he was alerted by his Benz that things were amiss.
"The Mercedes has some kind of system, and because an airbag went off it automatically called 911," LAPD spokesman Richard French told E! News.