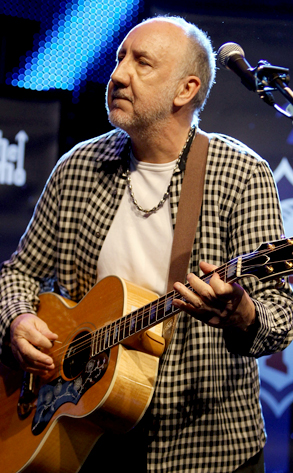 Elsa/Getty Images
Pete Townshend wants parents to know the kids are alright.
At a press conference today, The Who's legendary guitarist addressed parents groups who believe his role in a 2003 child-pornography sting should automatically disqualify him from performing during this Sunday's Super Bowl halftime show.
"It's an issue that's difficult to deal with in sound bites," said the 64-year-old Townshend.
But with the growing politicization of the Big Game, some people insisted on making it a big deal.