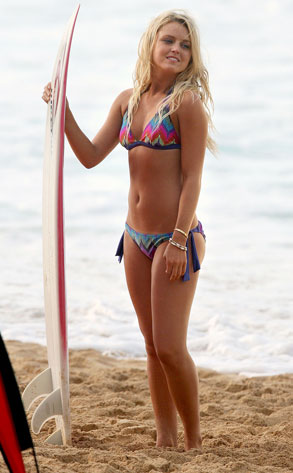 Will Binns, PacificCoastNews.com
Hollywood, it's all relative.
But even if there are lots famous families in Tinseltown, it doesn't mean you can tell who is related to whom.
So come on: We bet you can't guess which celebrity is the parent of this 19-year-old bikini-clad actress.
Curious? She's the child of...