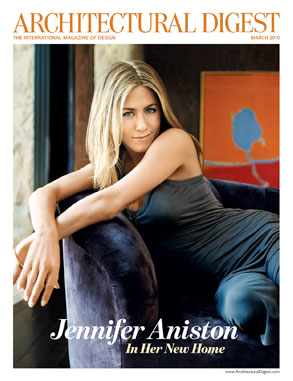 Courtesy: Architectural Digest
Yay! We finally found a magazine cover story about Jennifer Aniston that doesn't insist on dredging up her Brad Pitt past.
In fact, the March issue of Architectural Digest spends absolutely no time talking about the star's love life and, not surprisingly, opts to focus its attention on her newly renovated Beverly Hills home instead.
Of course, given the new layout of Jen's master bathroom, one can't help but think about the star's love life…