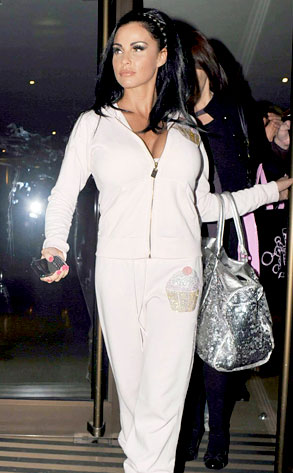 Daily Express/ZUMApress.com
Sometimes real life is just as dramatic as what you watch on the telly.
Reality-TV regular and Page 3 queen Katie Price, aka Jordan, swapped vows with her boyfriend, MMA fighter Alex Reid, in Las Vegas after about seven months of dating, according to Clark County records.
"We are very much in love and look forward to the future together," the newlyweds said in a statement to the BBC. "We can't wait to get back and celebrate our marriage with our friends and family who we know fully support our wishes."
This is the second marriage for Price, who was married for 3 1/2 years to Peter Andre. The former stars of E!'s Katie & Peter have two children together, and Price has another son from a previous relationship.
Reid, 34, was just declared the winner of Britain's very popular Celebrity Big Brother last week.