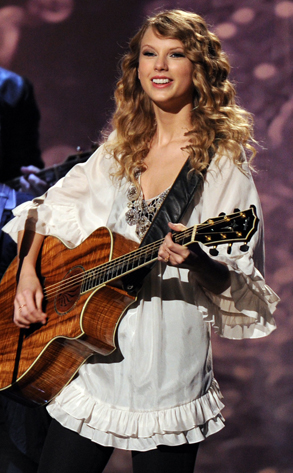 ROBYN BECK/AFP/Getty Images
When was the last time the Grammys outdrew American Idol? What was the final score in Conan O'Brien vs. Jay Leno? And why is President Barack Obama NCIS: Los Angeles to President George W. Bush's NCIS?
The answers—and more questions—in the latest TV ratings quiz:
1. What is Clay Aiken to Taylor Swift and Beyoncé? A reminder of how long it had been since the Grammys really, truly was music's biggest night. Prior to Sunday, the Grammys last trumped Idol in the weekly rankings in February 2003, back when Aiken was still geeky, unknown and in the closet. All that changed when the Swift- and Beyoncé-led telecast scored more viewers (25.9 million) than Tuesday Idol (24.5 million) or Wednesday Idol (25.7 million).