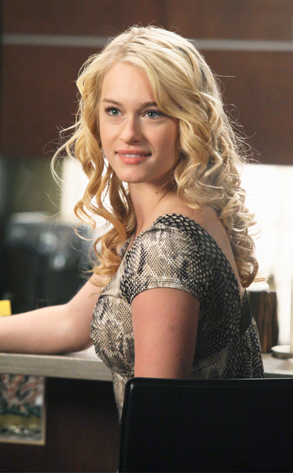 ABC/Danny Feld
Here's hoping she didn't have her heart set on a (legal) wedding day toast.
Grey's Anatomy's newest addition, Leven Rambin, has gotten engaged at the ripe old age of 19, to boyfriend Geoff Clark.
There's no official word on how the question was popped, whether a date has been set and whether her teen pregnancy storyline on the nighttime soap is in any way foreshadowing her current situation (you never know), but the bride-to-be did acknowledge the betrothal on her Twitter page just last night after a follower offered congratulations.
"Thanks ;)," she wrote. OK, apparently she's going to play this one close to the vest.