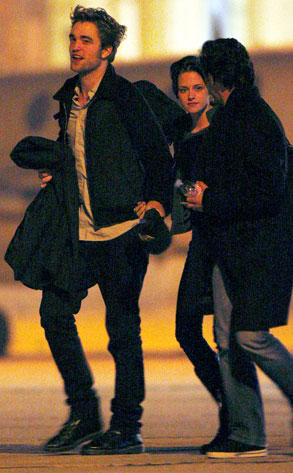 KCSPresse / Splash News
Yesterday's item about how Robert Pattinson and Kristen Stewart, according to some, are possibly taking it down a notch sure got many of you readers riled up.
We guess "don't shoot (or tweet) the messenger" doesn't apply when Twilight news is involved, huh?
One of our go-to Robsten sources reached out to us to shed some more light on what really went down behind the scenes...