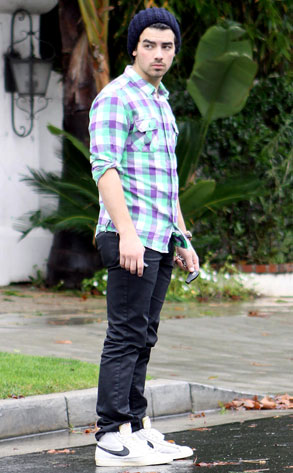 Ramey Photo
Dear Ted:
Is there anything going on between Hilary Duff and Joe Jonas or is it just a rumor? I know he has stated it's a rumor, but Joe and Hilary would make a hot couple.
—Tupey

Dear Bridge of Disney Generations:
I'm gonna take Joe's word on this one and say nada. These two so would not happen, dollface, for many reasons. Don't you know that?
Dear Ted:
Can you help me out with two questions please? Are Will Smith and Jada really as into each other as they pretend to be? Like 100 percent? Also David Beckham and Victoria; how is their marriage really coping since his alleged affair with Rebecca Loos? I don't believe for one minute that he has cleaned up his act that much!
—Dutch

Dear One Degree of Tom Cruise:
Interesting couples you picked there. Let's just say both marriages have their issues, but they are totally different. In many agreed-upon ways.
Dear Ted:
Is Dwayne Johnson Toothy Tile? I could not help notice his teeth do look like bathroom tiles, they are so big and white.
—Ingrid