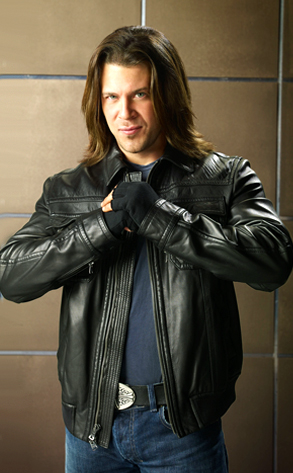 Michael Muller/TNT
Christian Kane is the real deal: He does his own stunts as Leverage's brawny badass Eliot Spencer, the character on the TNT drama who does the "heavy lifting" for a merry band of modern-day misfit vigilantes who con crooks to help the helpless.
"As of right now they haven't given Eliot a love interest," the actor says of his ladies' man character. "And until they do, I'm just going to keep hitting people."
"Hitting people" is the focus of tomorrow's all-new Eliot-centric ep, "The Tap-Out Job," where Christian shows off his mad fighting skillz in a professional martial-arts con...