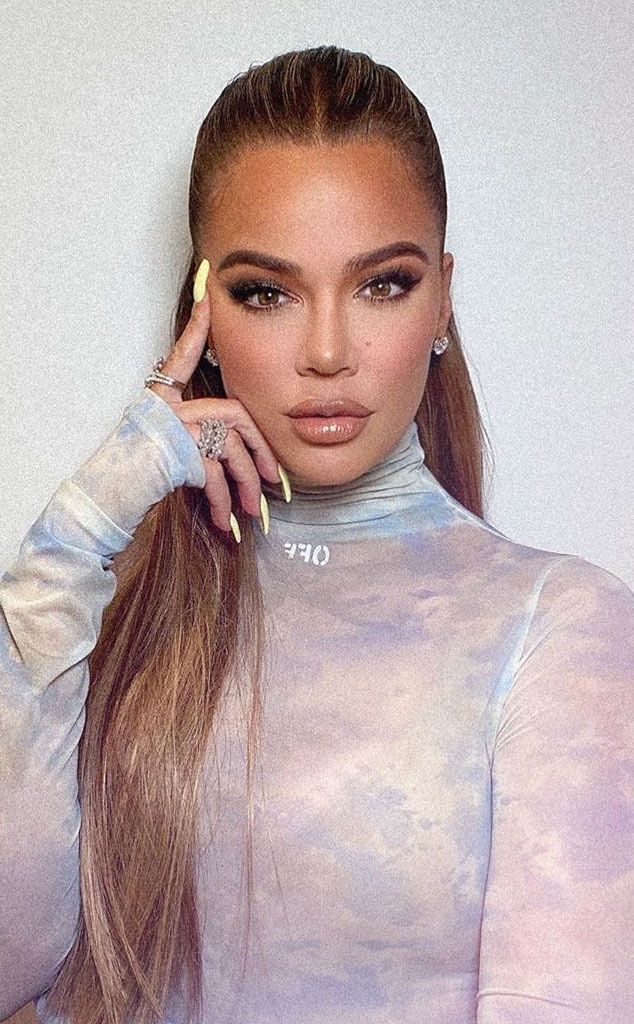 Instagram
Let's raise a glass to Khloe Kardashian!
The Keeping Up With the Kardashians star is celebrating her 36th birthday on Saturday. And while it's still early in Los Angeles, where the Good American founder resides, she's already feeling the love from her fans and followers.
"Hi you guys!!!! It's barely 9 AM and I am flooded with so many sweet and beautiful messages," Khloe shared on Twitter. "I love you guys so much and I could not feel more loved! Thank you 1 million times thank you!! I love you ALL."
The reality TV star not only felt the love from her followers but her famous family members as well.
"Happy Birthday to the most beautiful soul! Thank you for always being so positive and thoughtful and caring towards everyone always," Kim Kardashian wrote on Instagram. "You are so loyal and just care so much about everyone around you. Your light glows and I'm so proud to be your sister. I love you forever! Happy Birthday."
Kris Jenner said in a heartfelt Instagram post, "Happy Birthday to my special bunny @khloekardashian!!! I hope you have so much sparkle in your day today my beautiful girl... you are an amazing daughter, sister, auntie friend and confidant and you are the entire world to your precious daughter True [Thompson]!!!!!!"
"What a spectacular Mommy you are!!! I am beyond proud of you for all you are and how you are the most loving caring and generous soul with a smile that lights up every room you walk into...," the momager continued. "You always lift all of us up and are everyone's greatest cheerleader. Thank you for being such a light in my life and such a huge part of my heart... I love you my bunny what a blessing you are!!!! Oh and did I mention you are gorgeous inside and out???? I love you.. Mommy."
Watch:
Khloe Kardashian's Epic Hair Transformation
Malika Haqq sent her bestie a sweet message on Instagram. "LOOK AT YOU! Embodying everything you were designed to be with grace, humility and heart. I am so proud of the women you are today. You're strength and loyalty is unmatched."
She added, "I am thankful that God choose us two lil crazy teenagers to share this life journey together. It's not for everyone to understand but we do truly, madly, deeply. I love you sis and I have your back forever and a day... I celebrate your life everyday but today is just extra special it's the day my RIDE OR DIE was born, HAPPY BIRTHDAY KHLOE ALEXANDRA KARDASHIAN!!!"
Tristan Thompson also wished the reality TV star a happy birthday.
"I'm wise enough now to know, you came into my life to show me just what it means to be an incredible person," he wrote. "I appreciate how I am able to learn from and grow because of you. I thank God for the beautiful and loving woman you are to everyone, especially our daughter True. You deserve the world Koko! True and I love you mama. Happy Birthday."
Even though it's unclear how the reality TV personality plans to celebrate her birthday, she teased a few pics on Instagram Stories on Friday night.
Khloe showed off an explosion of pink balloons that filled her house, as well as several platters with delicious desserts. She also revealed the breathtaking bouquet of flowers she had displayed.
It looks like the Good American founder's birthday is off to an unforgettable start.