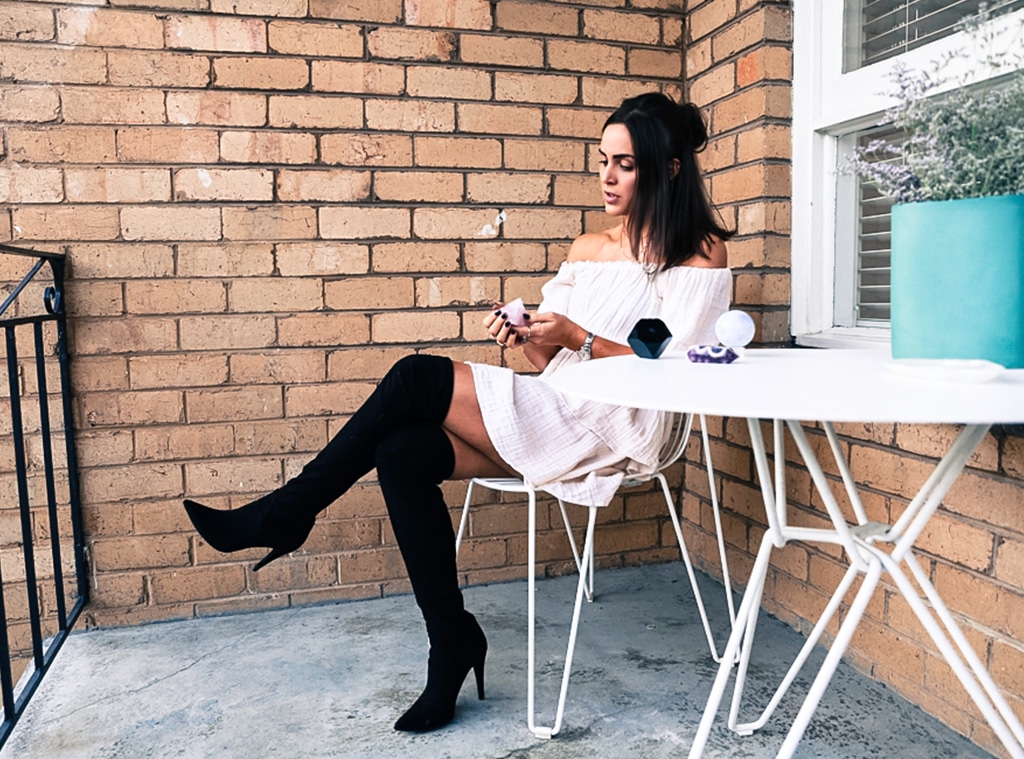 Stoned Crystals
Watched 1,384 Netflix shows? Made too much Dalgona coffee during quarantine?
It's time to check the dates and clear your calendar: now's your chance to do something new and enjoy your free time.  
From mastering your photography skills, to delving into the wondrous world of crystals and getting your DIY on, we've rounded up our picks for both virtual and physical events to keep you busy with friends and family for the weeks to come. Check them out!  
Girl Boss Night: The Biggest Mistake You've Ever Made 
What: Ever look back on that ONE mistake that you've ever made and always regret it? Join Girl Boss Night and their panel's first virtual event as they touch on the topic: The biggest mistake you've ever made, and how it lifted rather than defeated you. Sharing their stories, lessons learnt and giving advices on creating good from the ugly and bad, it is one event definitely not to be missed!  
When: 24th June, 6:00PM – 8:00PM AEST
Where: Share your own story here. 
Stoned Crystals Styling Live 
What: Known for their healing, vibrational benefits, crystals are a great way to add a powerful yet decorative addition to your home. "Crystals not only look beautiful when styled but also offer us a natural centrepiece to any space that promotes balance and calm," says founder Ashley Bellino. Join Stoned Crystals on their Instagram Live shows, where you can learn how to style crystals using a range of platters, crystals, candles and more!  
When: 28th June, 12:00PM – 3:00PM AEST
Where: Get styling via their Instagram. 
Crockd's At-Home DIY Clay Kit 
What: Trying to find new ways to spice up your relationship? Invite your partner over and get down and dirty with… Crockd's At-Home DIY Clay Kit. With a Crockd kit, you can learn ceramics while you cry, laugh, and even end up making some questionable collectables.  
Where: Get Crockd up now via their website. 
Canon Collective Photography Workshops 
What: Always wondered how Animal Planet captures the perfect timing of a lion yawning or a snake sneaking up on its prey? With Canon's Wildlife Photography Workshop, you can learn the tricks of the trade and discover the techniques required. Receiving exclusive access to Australia's newest and most advanced zoo for an hour before the general public arrive, you'll be able to view the animals awake from the night dens and take the awe-inspiring images! 
When: 26th June: 7:30AM – 10:00AM, 27th June, 07:30AM – 10:00AM AEST
Where: Unleash your photography skills here.
The Paris End: Fashion and Photography in 1950s Melbourne 
What: Class, glamour, and elegance. Are you fascinated by how Collins Street's 'Paris End' wielded enormous influence on Australian Fashion Style in the 1950s? Learn how the story of a dress found its way into the NGV Collection courtesy of an iconic photograph by Athol Shmith.  
When: 26th June, 2:00PM – 2:30PM AEST
Where: Take your front row seat via the Facebook event. 
Google x Robogals x WIT x Capital W: Imposter Syndrome 
What: Do you doubt yourself professionally, or believe you don't deserve successes and achievements? If so, these feelings are known as Imposter Syndrome. Google x Robogals x WIT x Capital W will be sharing their personal experience and strategies on how to overcome it in a virtual session.  
When: 23rd June 5:00PM – 7:00PM 
Where: Doubt less and register here.
Pier One Sydney Harbour/Marriott International/
Luxe Igloo Suites  
What: Social distancing done in style! There's never been a safer way to venture back out into the city than in your very own private igloo, featuring cosy accessories, delectable snacks and drinks delivered. From hot tub igloo suites to igloo suite proposals, the famous Igloos On The Pier are returning to Sydney for winter, catering up to 10 people per suite.  
When: 1st June – 30th August   
Where: Take your pick of the igloos and book here. 
Inner West Axe-Throwing
What: Need to let off some steam after a looong day of work? Say hello to Maniax, the Inner West's new attraction giving Sydneysiders a chance to try out axe-throwing. They are even offering a special deal this month (till 30th June) where you can get pizza and beer for JUST $15!  
When: Discount till 30th June   
Where: Ready to get throwing? Book your session here.