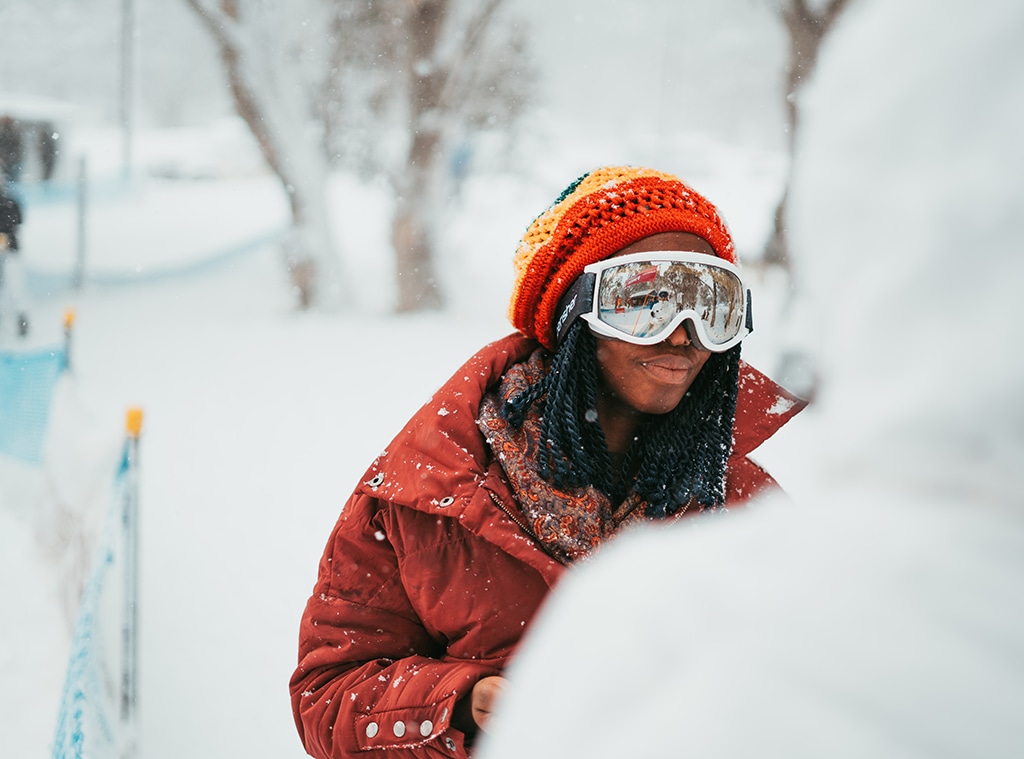 Fezbot2000/Unsplash
Nothing on Netflix? Put down the remote and prepare for some action IRL.
After many weeks of being at home, we're all looking for new ways to spice up our free time. As restrictions ease around Australia, now is your chance to enjoy some free time in the great outdoors, or continue to join online events when you can't bear the cold.
We have your roundup of the best dining experiences, TED Talk submissions and workouts to keep you entertained for the weeks to come. Read on!
TED x Melbourne: PluggedIn Virtual Competition
What: With everything that is happening right now, what is the "New Future"? What does "normal" even mean? TEDxMelbourne wants to hear the community's vision of the "New Future" beyond 2020 and have invited inspiring and thought-provoking speakers to share their ideas at a virtual open mic competition. One not to be missed.  
When: Thursday, 11th June 7:30pm – 9:30pm AEST  
Where: Get your tickets on a first in best-dressed basis - register here.
Workout Wednesdays with Keep It Cleaner
What: It's our FINAL addition to #WorkoutWednesdays with Keep It Cleaner! Today's upper body and core workout is going to make you feel fABulous for week ahead—gather every bit of strength in you and let's get fit! Join the KIC crew and make it 5 out of 5.
When: Wednesday, 10th June at 11:00am AEST
Where: E! Australia's IGTV on Instagram. Watch it here!
Virtual Cooking Classes Hosted By Maggie Beer
What: Left feeling a little inspired by MasterChef Australia? Pull out your apron and get cooking with one of Australia's most beloved culinary talents, Maggie Beer. Wrapping up her virtual cooking classes from her home kitchen in the Barossa, don't miss her best recipes yet in this live-stream event.
When: Monday 8th - Friday 12th June
Where: Join Maggie on her Facebook page for live classes.
Black Lives Matter
What: Continuing the momentum of the #BlackLivesMatter protests over the past weekend, several more events have been planned to amplify melanated voices in Australia. Peaceful protests and vigils are taking place near Perth, Campbelltown and Darwin, with all attending urged to practice safe social-distancing. This is the time for change, and just one of many ways to show your support.
When: Saturday 6th June – Saturday 13th June
Where: Contact your local First Nations People-led organisation for up-to-date event details.
Ski And Stay This Winter Across NSW
What: Now that winter is well and truly here, dust off those snow boots because ski fields are back open! NSW inter-regional tourism has just recommenced, so Thredbo, Perisher and Charlotte's Pass are kicking off their ski season with some great deals. Get amongst the village life, sip on hot chocolate and enjoy the finest trails on offer.
When: From Monday 22nd June through Winter
Where: More information on where to stay and go during Ski Season here.
Fever-Tree Gin & Tonic Festival
What: What's a better way to celebrate World Gin Day than to attend a virtual festival? Say hello to Fever-Tree's Gin & Tonic Festival, where you get a chance to explore the diverse and delightful world of gin from the comfort of your couch and blankets. Expect masterclasses from Four Pillars, talks with Masterchef's Simon Toohey, and exotic new releases to really spice up your winter.
When: Saturday, 13th June from 5:30pm - 7:00pm AEST
Where: Grab your glasses and register here now. Please remember to drink responsibly.
Private Dining Experience at SEA LIFE Melbourne Aquarium
What: Date night well overdue? Imagine yourself dining against a backdrop of fishes, sharks and stingrays-that's one experience you will never forget. Emerge from isolation and bunker down for the night at SEA LIFE Melbourne Aquarium where you can dine under the sea, followed by a 45 minutes after-hour self-guided aquarium tour.
When: From Monday 8th June onwards
Where: Get swimming and book your experience here to avoid disappointment.
Facebook Live Paranormal Investigation: Quarantine Station Ghost Tours
What: Always wanted to visit the hospital matron at Q Station Manly? Gather your wits and get the gang ready for Friday Fright Night! Follow Quarantine Station Ghost Tours as they return with another Facebook Live adults-only paranormal investigation. Just remember to leave the lights on.
When: Friday, 12th June at 9:00PM
Where: Get spooked here. 
Belvedere x Mr Black Espresso Martini Virtual Masterclass
What: Calling all budding mixologists, we have the perfect event for you! Hosted by Belvedere Brand Ambassador Garth Foster and Mr Black Sprits Global Brand Ambassador Martin Hudak, ease into the (almost) weekend with this seriously smooth masterclass. The pair will teach you how to make a mean coffee-fuelled martini in just one hour, plus tips and tricks for the perfect pour.
When: Thursday, 11th June at 7PM  
Where: Get shaking at the Live Zoom event here. Please remember to drink responsibly.