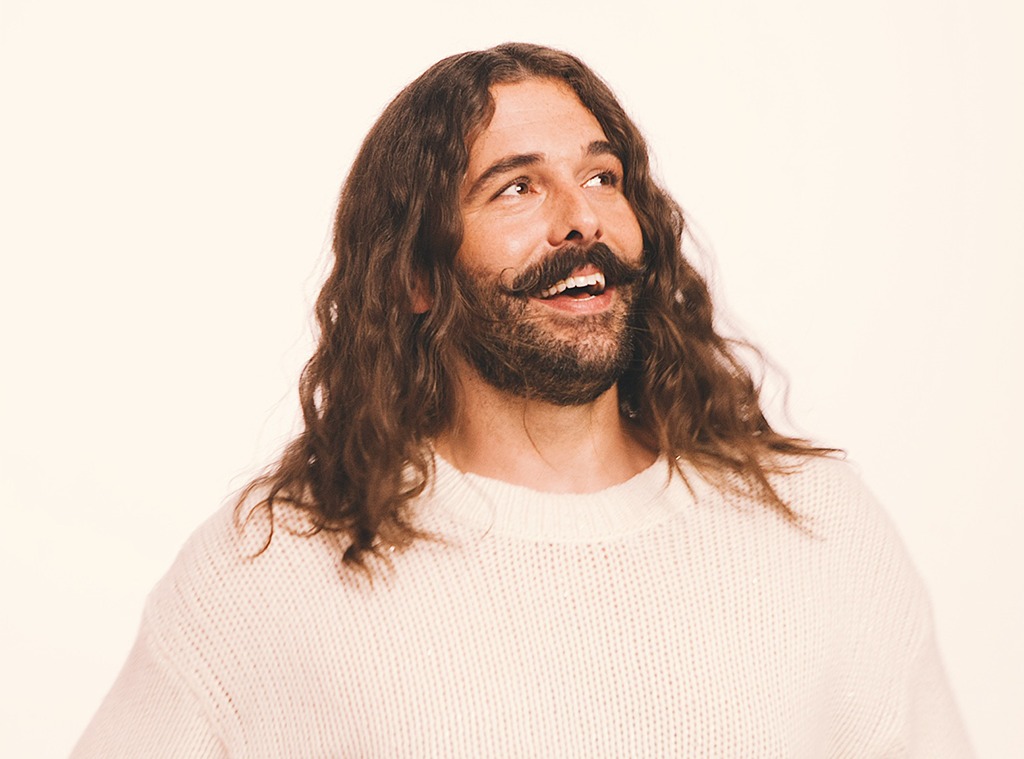 Supplied/Biossance
When JVN shares his skincare secrets, prepare to get more than a makeover.
While we spend our days indoors away from the elements, there has never been a better time to take a closer look at our skincare and its ingredient list.
For instant S.O.S (Save Our Skin!), we asked Queer Eye favourite, comedian, beauty expert to the stars and Biossance Ambassador, Jonathan Van Ness to break down his approach to skin success with clean beauty.
We're thrilled to see you as the first celebrity ambassador for Biossance. Why did you choose to say 'Yassss' to aligning with them?
I feel like there's so much integrity in Biossance, and I love the way they approach beauty with such seriousness and effectiveness. They are so serious about their goal to leave things better than they found them, and making products that not only deliver beautiful effective results but are also not harmful to the environment.
Clean living, clean eating, clean beauty – 'clean' is really creating a movement. Tell us why, moreso than even, it's so important to start incorporating clean beauty into our regimes.
I got interested in sustainability and clean beauty when I studied at the Aveda institute, but really started committing to it over the last few years. I care about it because it's important to be knowledgeable about the ingredients you're spending money on and putting on your body, and how they will affect you and affect the planet.
Watch:
Jonathan Van Ness Confesses His Fave Celeb Crush and More
The Clean Academy is a deep-dive into the complex world of beauty ingredients, to empower us in making everyday beauty choices. What's the most common misconception when it comes to quality skincare products?
People often think when they hear the term "synthetic" associated with clean and think this means "bad", but it's really about educating yourself. With new biotechnology, companies like Biossance can create "clean synthetic" ingredients which are safer and sustainable. Now you don't have to make sacrifices with your product choices or compromise on effectiveness.
What one product should live in our handbags (or hoodie pockets, right now) for an instant pick-me-up?
For a quick pick me up, I love to use the Biossance *Micronutrient Mist followed by the Biossance Squalane + Marine Algae eye cream if I'm not wearing makeup already. That combo instantly brightens up tired eyes.
How does clean beauty shape your approach to providing guidance and advice to your clients? Can we expect to see an even more sustainable approach shine through on Queer Eye?
I'm always wanting to get my clients to think about their hair and skincare on a more macro level. If we do a ton of bright colour on your hair, can you maintain it? If you do this haircut, will you have the time to style it and have the resources and drive to want to keep it up later?
What feels good right now doesn't always work the best through a growing out or maintenance process, and the same is true with products, so I've always tried to infuse wellness and sustainability as much as I can on QE.
What was your best beauty take away from your time in Japan? What can we learn from Japanese culture about taking care of ourselves? 
Culturally there was a ton of things I could take away but one thing in skincare I found very interesting is just in general a lot more gentle products.
In America we are always stripping, exfoliating, using alpha hydroxides and retinol and I found a lot of Japanese skincare to be much more about being gentle and giving the skin nutrition as opposed to trying to strip or buff at the skin.
You recently opened your Perth performance of The Road to Bejing with a dazzling floor performance, and left audiences WOWED. How do gymnastics and ice-skating work their way into your signature style of comedy?
Frankly, as I had really started to get into stand-up comedy and started to tour my show, I asked myself after performing an impromptu back flip on stage mid set: "If I did a more official gymnastics routine, would people up and leave? Probably not!"
So now I just have a bit of that physicality in my set and it's just so dang fun…for me!
We loved seeing you Australia's biggest and most colourful celebration of culture, acceptance and love: Sydney Gay and Lesbian Mardi Gras. What was your fondest experience from the festival?
Mardi Gras was a dream and just so amazing! Seeing the bats fly up over the crowd in Sydney was amazing for an American who doesn't see a lot of bats. There was just such diversity and beauty everywhere it was such a joy to be a part of.
*Micronutrient Mist not currently available for purchase in Australia.