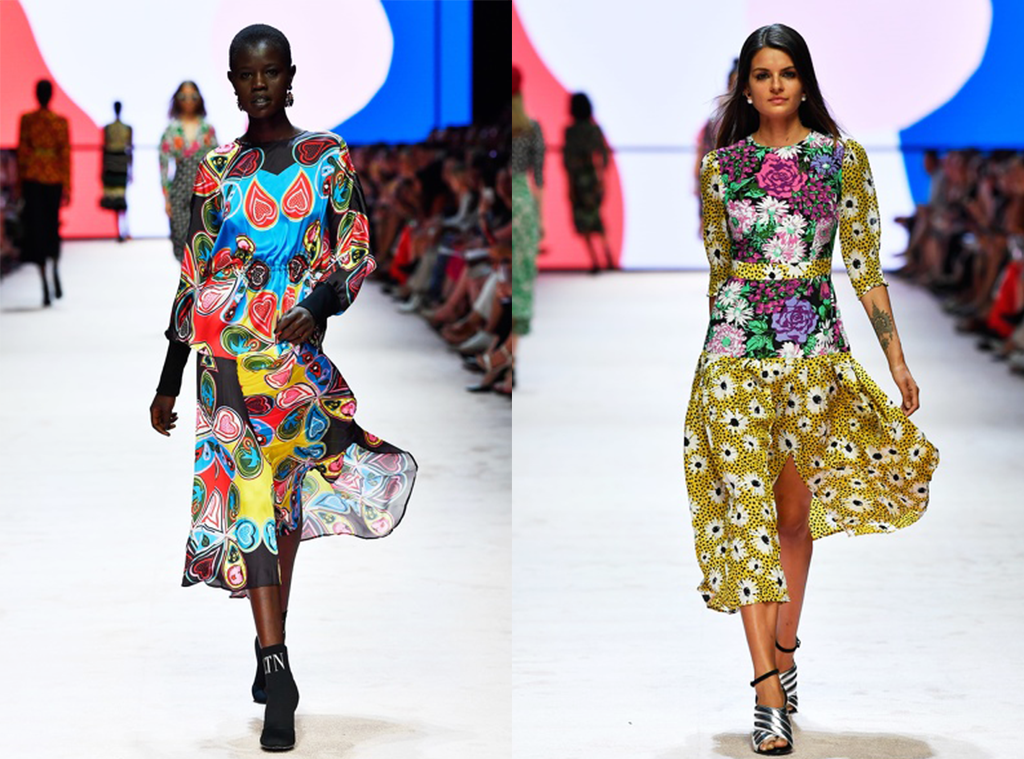 VAMFF
Start planning your outfits! Virgin Australia Melbourne Fashion Festival is right around the corner.
Melbourne always dials it up a notch for Australia's largest style event, featuring spectacular runway shows from local and international designers. From the fashion forward to the eco-conscious, there's something to delight everyone at this year's festival.
Ready to get your fashion fix? We've rounded up all the must-know details for VAMFF 2020.
When is VAMFF?
VAMFF is on from March 4-14. Each evening will feature two runway shows from emerging and iconic designers, between 6:30pm–8pm. Check the specific event for details.
Where is it?
The 2020 Festival will set up headquarters once again in the historic Royal Exhibition Building at 9 Nicholson Street, Carlton North, Melbourne. Access information can be found here.
When can I buy tickets?
Don't miss the action—tickets are now available to purchase online here.
Is there a theme?
With 'Fashion's Wonderland' named as this year's theme, expect dreamy designs and playful, floaty creations. The campaign for the festival is lead by Indigenous Australian model Charlee Fraser.
Which celebrities will be attending?
This year's headlining guest is none other than Australian comedian, actress and most recently, fundraising extraordinaire, Celeste Barber. She joins the festival as a featured speaker at the Australian Fashion Summit, and will make her runway debut on Runway 3 at the Royal Exhibition Building, Thursday 12 March at 7.00 p.m.
"I'm pumped to be a part of VAMFF this year," Barber gushed. "For many years VAMFF has ensured a rich diversity in shape, ethnicity and age on the runway and I'm excited to be a part of this. I'm looking forward to speaking at the Australian Fashion Summit to pass on my deep knowledge of style, sophistication and the secrets behind hiding my muffin top." Rejoice!
Eva Kruse, who is behind the Copenhagen Fashion Summit, will also be one of the headline speakers at the local iteration, along with Australian-born US InStyle editor Laura Brown.
What designers will be showcasing at the festival?
Fans of Toni Maticevski's exquisite pieces can witness his latest collection—straight from the runways of Paris—in the Virgin Australia Grand Showcase on March 12. The Gala Runways on March 10 will feature the latest capsules from international houses Balmain, Chloe, Balenciaga and Nanushka.
Runway 3 will showcase Australian designers Aje, Ginger & Smart, Jason Grech, Manning Cartell, Matin, Rachel Gilbert, Rebecca Vallance and Viktoria + Woods.
Keep an eye out for SIR the label, Reebok, Nagnata and Paulo Sebastian and more, who will make their festival debut. 
What other events can I attend?
For inspiration beyond the runway, look no further than The Plaza. It's here you'll get your fix of food, retail, art exhibitions and ethical fashion forums. Discover the full program here.
What should I bring?
The secret? Only pack the essentials. Francesca Hung, E! Australia Host and style symbol, shared her top three handbag must-haves: a portable charger, Band-Aids and touch-up makeup.
"A back-up charger for your phone is an essential in my eyes, as your phone is going to get a really good work out throughout the day. Your phone will be busy snapping your fave and latest looks straight off the runway. Band-Aids might seem a little mundane, but boy, will you thank me later for that advice! Being on trend isn't always comfortable."
"Don't forget a few key pieces of makeup for touch-ups throughout the day. I always carry a concealer, lipstick or lip-gloss, and a blush. These three items will have you looking fresh in no time but won't weigh your bag down at the same time. My go-to lipstick right now is 'Nippon' by MAC; it delivers the perfect pinky-nude for day or night." Sorted!
VAMFF 2020 will span 11 fashion-filled days from March 4 – 14, and will offer a range of travel bundles and fashion experiences in collaboration with Virgin Australia and Visit Victoria. Further information and tickets on sale now at vamff.com.au.