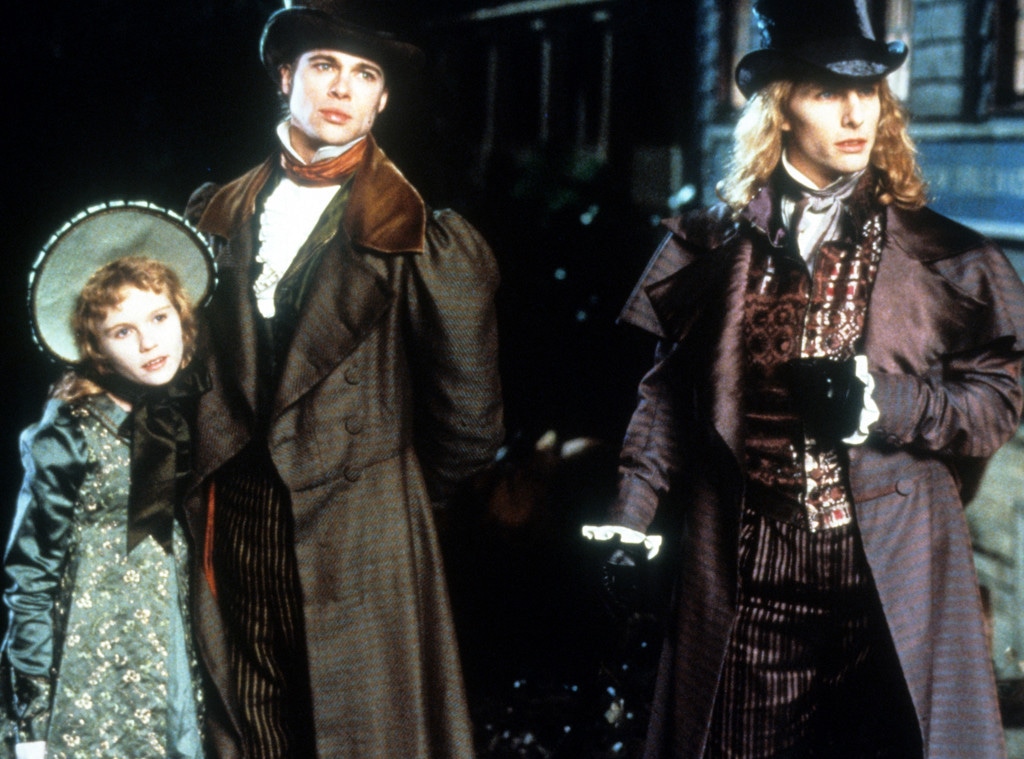 Warner Brothers/Getty Images
Tom Cruise had never played a villain before.
By 1994 he had been a reckless hot shot pilot, a hot shot bartender and a hot shot race car driver, all men who had caused other people, especially women, great angst. But he had yet to play an entirely nefarious creature.
Enter the opportunity to play the vampire Lestat.
Looking back, the pairing of Cruise and Brad Pitt to bring Ann Rice's best-selling novel Interview With the Vampire to life, so to speak, sounded like a slam-dunk idea, the biggest movie star on the planet teaming with the world's biggest heartthrob, former Sexiest Man Alive meets future Sexiest Man Alive, insert fangs. 
Yet that's not exactly how the saga began.
Cruise "is no more my Vampire Lestat than Edward G. Robinson is Rhett Butler," Rice told the Los Angeles Times back in 1993 when the lavish production got underway, with executive producer David Geffen playing peacemaker between the disgruntled author and the leading man everyone else was excited about.
Obviously the show went on, Cruise approached the role of Lestat with the intensity he's known for bringing to every set he walked onto, Brad Pitt fell in love with New Orleans, and it marked the breakthrough role of the wee Kirsten Dunst.
And ultimately even Rice ended up happy. 
Twenty-five years later, here are 25 things to know about how Interview With the Vampire made it from the page to the screen:
Luckily Oprah wasn't the arbiter of taste in this particular instance, and Interview With the Vampire made $224 million worldwide, with the New York Times calling Cruise "flabbergastingly right for this role."
It may have taken what felt like 200 years to make, especially for Brad Pitt, but when it was done, it was done right.
Even Pitt agreed that it was the "shoot from hell" for him, but "worth every minute of it. We got a great movie out of it. You know, it's part of the job."