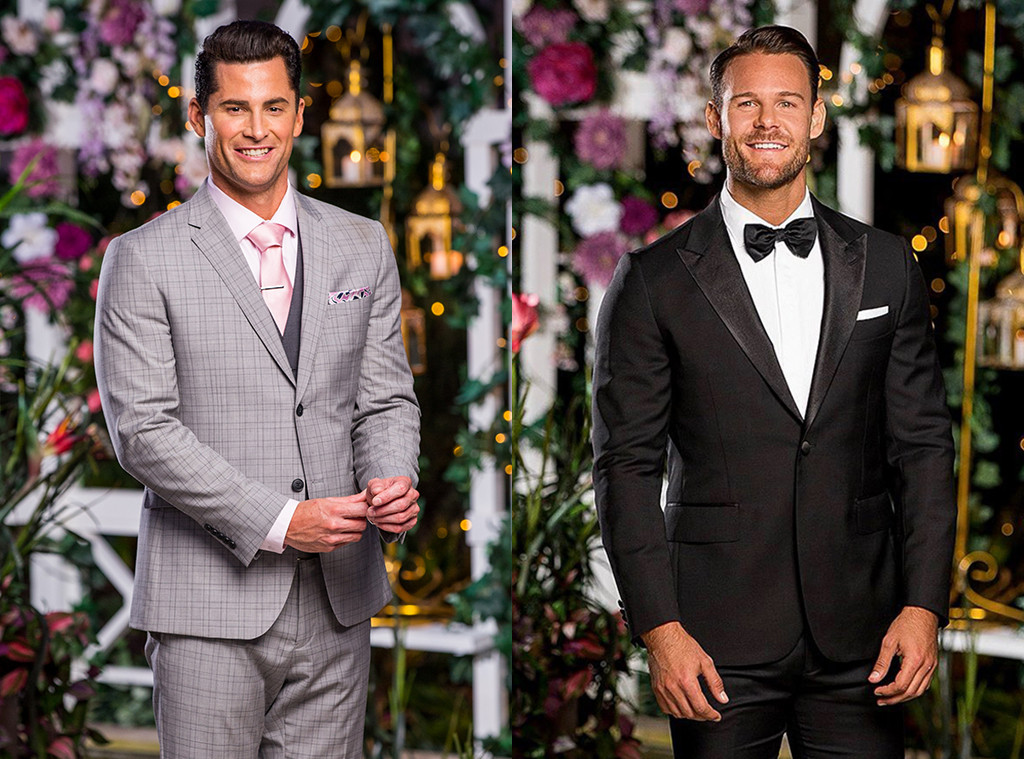 Ten
The Bachelorette Australia's Jamie is sticking to his guns.
On Wednesday night's episode, the firefighter warned Angie that Carlin was "ingenuine" and had boasted about becoming the 2020 Bachelor.
Speaking to E! News after his elimination on Thursday, Jamie stuck to his story that Carlin has The Bachelor in sight.
"He said it twice. I'll back that all day," the 39-year-old said. "That was a little bit hard last night to watch Angie, I don't think she believed me."
Jamie added: "She does believe that Carlin is going to be that guy who sweeps her off her feet on the white horse and they will ride off on a sandy beach in the sunset together. If that's how someone feels, it's hard to change their mind."
Of the remaining six contestants, Jamie insisted only four were there for the right reasons. 
"A few guys were chameleons. They would change their colours to suit the way the show was progressing," he said. "People watching it would be able to pick who they were."
Jamie is now in a good headspace after leaving The Bachelorette and has no regrets about his time on the show—but admits he was "a little intense in the first few episodes".
His explanation for his behaviour? "Only people who have been in that environment that I was in can understand what was going through my head," he told E! News. "You honestly feel that you can be on the chopping block at any time in there. As everyone saw, I really had quite strong feelings for Angie and I didn't want to go home. You feel like you want to do everything you can to stay there."
Of the remaining contestants, Jamie has his money on Ryan to win, but is hoping for a different outcome.
"Ryan is a very genuine guy," he said. "I think he will win, but I'm really rooting for my boy Timm."