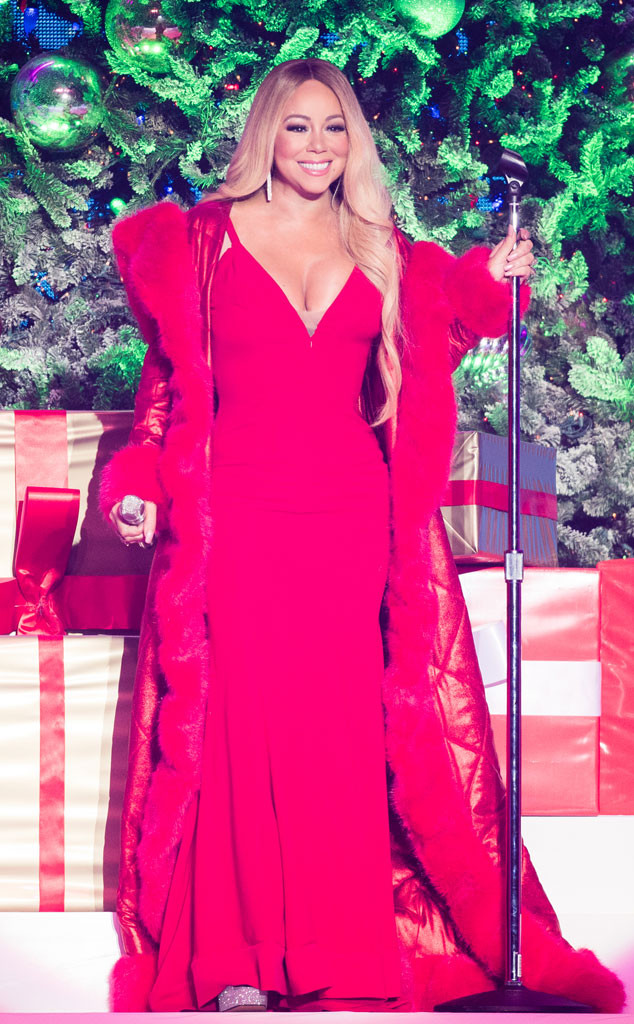 Samir Hussein/WireImage
Benjamin Franklin once famously wrote that "in this world nothing can be said to be certain, except death and taxes."
All due respect to our Founding Father, who clearly had no way of foretelling this particular piece of the future, but we'd argue that there are, in fact, three facets of life that one can always count on: those first two and, additionally, that every holiday season, Mariah Carey's seminal track "All I Want for Christmas Is You" will re-enter the Billboard Hot 100 chart.
In the 25 years since the elusive chanteuse first released the legendarily festive album appropriately entitled Merry Christmas, of which the aforementioned title served as its lead single, on October 28, 1994, she's gone on to become the unofficial Queen of Christmas, singlehandedly revolutionizing the idea of the seasonal release while remaining absolutely peerless in terms of impact and success despite how many of her contemporaries have followed in her footsteps.