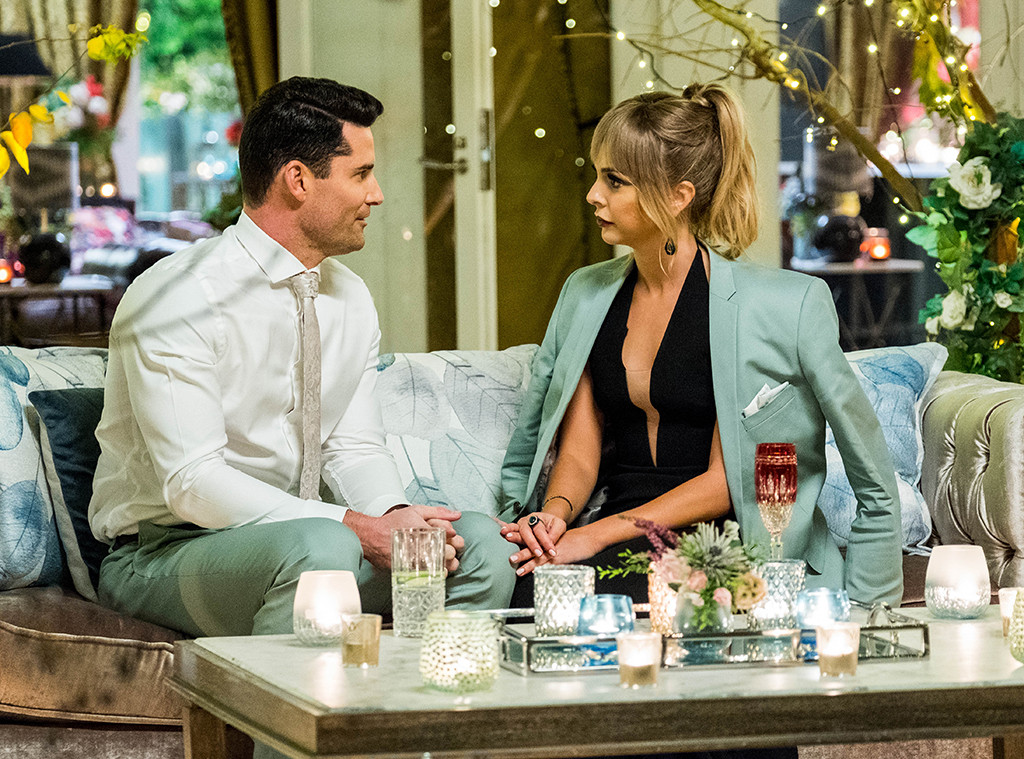 Ten
While many Bachelor Australia fans have their money on Ryan, Carlin or Ciarran to claim the final rose, there's another dark horse to watch out for.
Eliminated contestant Scot told E! News that firefighter Jamie (who has been labelled this season's stage-five clinger) would be the last man standing.
"Jamie at number one, then maybe Timm, and then Carlin. That would be my top three," Scott said after his exit. But why Jamie? "He's the most persistent guy in the world."
Jamie has attempted to crash Angie's one-on-one chats with other bachelors at cocktail parties and even gifted her a pair of rainbow socks to wear when she was having a bad day.
Real estate agent Scot said Jamie's feelings for Angie were as intense as what viewers have seen.
"He's one hundred percent that keen," he said. "It's just him. He didn't change in there. But maybe emotions got [the best of] him in the house."
The eliminated contestant also believes 'Aussie Dog Guy' Ryan—who knew Angie on social media before joining the series—is another bachelor to look out for.
"He's definitely up there. He had a year of groundwork chatting back and forth," the 27-year-old said. "We definitely felt threatened by him and thought he could be a frontrunner. They obviously share a few passions."
As for Scot's love life, he's still hoping to meet someone himself.  
"I'm definitely at that time in my life where I'm ready to find a partner that I want to share my life with," he said. "But I don't want to just settle down for anyone. I think that's one of the reasons I've been single for so long. I want to make sure it is the right person."
The Bachelor Australia airs Wednesday and Thursdays at 7.30pm on Ten.