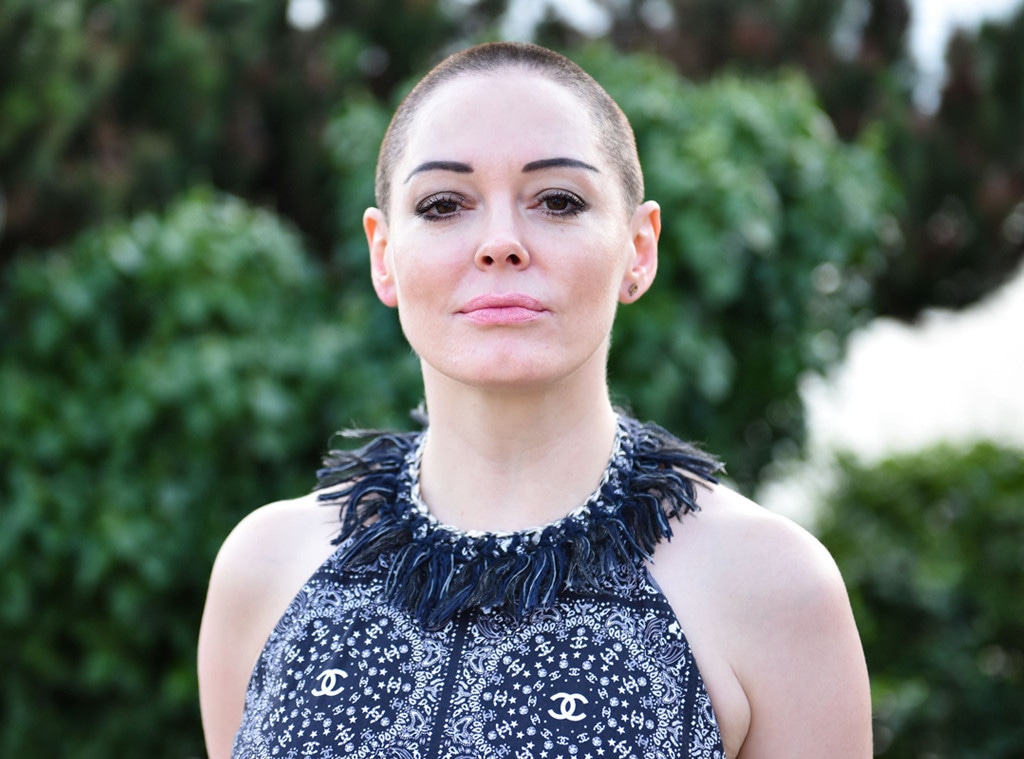 Griffin Lipson/BFA/REX/Shutterstock
Rose McGowan is accusing Harvey Weinstein, Lisa Bloom and David Boies of waging a "diabolical and illegal effort" to suppress her 1997 rape allegations in a new lawsuit filed on Wednesday. 
According to court documents obtained by E! News, the star alleges that Weinstein, Bloom, Boies and the intelligence firm Black Cube took actions to "ensure that McGowan's story never saw the light of day, and—if it did—that no one would believe her." These actions allegedly include racketeering, violations of the Federal Wiretap Act, invasion of privacy, fraud and intentional infliction of emotional distress. 
All of this was allegedly done to "protect Weinstein's reputation, suppress negative information about him, and silence and discredit his users."
McGowan claims she was one of the many women he targeted because she attempted to detail her 1997 rape allegations in her 2018 book, Brave. 
Because of these alleged efforts, the star's lawyers claim she "has suffered tremendously."
And in a statement issued by McGowan she asserts that her "life was upended" by Weinstein and his associates. "Harvey Weinstein was able to perpetrate and cover up decades of violence and control over women because he had a sophisticated team working on his behalf to systematically silence and discredit his victims," she claims.
Watch:
Rose McGowan Says She Feels Like a "Bad Ass" Accepting "GQ" Award
In response to the lawsuit, Phyllis Kupferstein, who is representing Weinstein, told NBC News, "Once and for all, Rose McGowan will be shown to be what she is; a publicity seeker looking for money. From the moment she sought a multi-million dollar payout in return for not making these baseless allegations, which we rejected, we knew that she was waiting for an opportune time to begin this. We will demonstrate that this case has no legal merit."
Likewise, Bloom's attorney Eric George told The Hollywood Reporter that Rose's case has no legal standing. "It is inexcusable that Ms. McGowan chose to include my client in her lawsuit," he says. "Facts matter. There is simply no credible factual or legal basis for her claims against my client. We look forward to our day in court to set the record straight."
Boies has not yet commented in response to the suit.