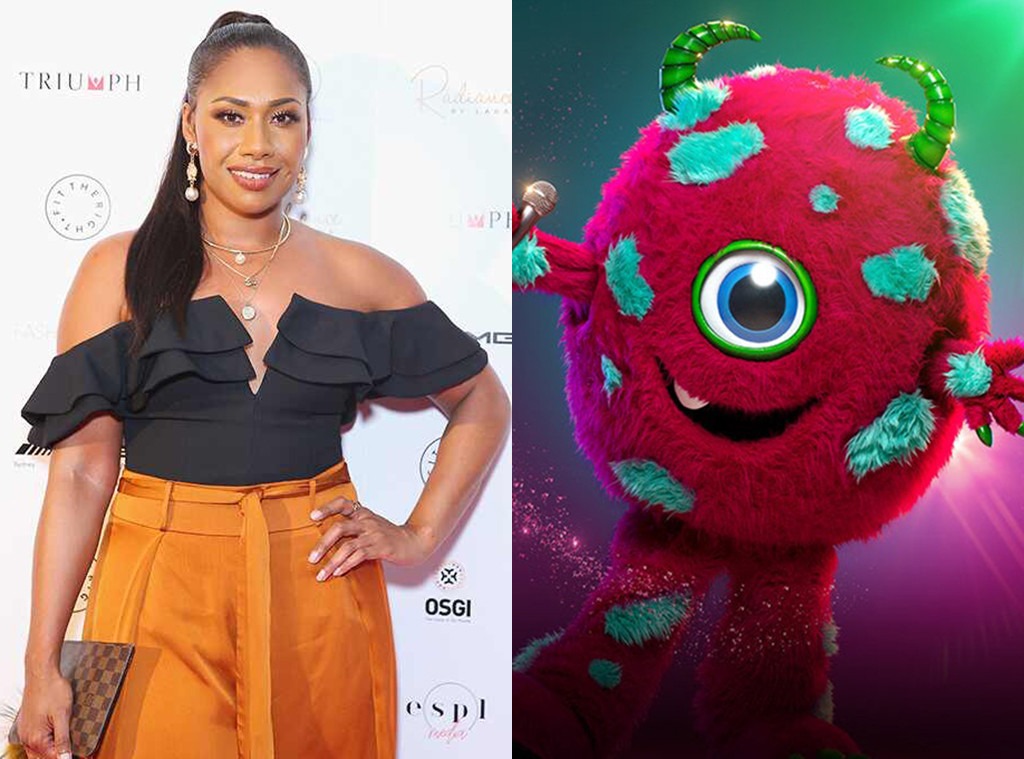 Ten/ Don Arnold/WireImage
Paulini insists she didn't accidentally unmask a celebrity contestant on The Masked Singer Australia.
The 37-year-old was tricked into agreeing that Gorgi Coghlan—believed to be the Monster—has an excellent voice, which supposedly confirmed she's on the show.
In an interview on Newcastle's Hit106.9 on Wednesday, host Nick Gill casually asked Paulini: "I couldn't believe, Paulini, that Gorgi Coghlan could sing. Could you believe that?"
Paulini's response? "I couldn't either, I think that's amazing," she said. "I was actually blown away [by] a few of the celebs on the show. It's great though. You never know that some of these celebs have these different talents. It's amazing."
But on 2DayFM's Hughesy & Kate show, Paulini (aka the Spider) swore that there had been a huge misunderstanding—and that she thought she had been talking about the Unicorn, Deni Hines.
"I actually have zero idea on who the identity of the remaining celebrities are," she told Masked Singer host Dave Hughes. "I actually thought he had said Deni Hines. I was just saying, oh yeah, girl can sing."
She added with a laugh: "With God as my witness, I thought they had said Deni."
The Masked Singer will wrap up on Monday after a month of wild antics. We've seen Lindsay Lohan attempt to guess Australian celebrities, the audience go crazy for the Prawn, and the Wolf bring the house down singing "Shallow" (your move, Lady Gaga and Bradley Cooper).
Other unmasked celebrities include Gretel Killeen, Brett Lee, Nikki Webster, Wendell Sailor, Darren McMullen, Kate Ceberano and Adam Brand.
The grand final will see the Wolf (our best guess is Rob "Milsy" Mills) come up against the Robot (Cody Simpson, is that you?) and the Monster.
Catch all the masked action on Monday at 7.30pm on Ten.