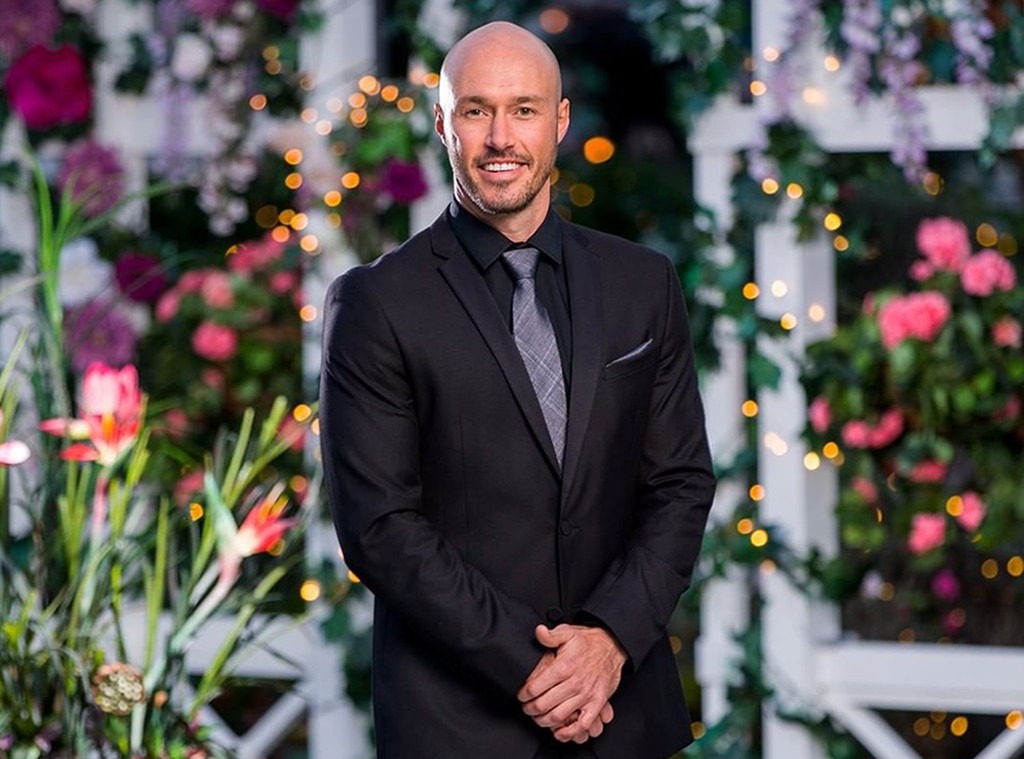 Ten
'Must love dogs' is at the top of Angie Kent's wish list for a partner on The Bachelorette Australia.
It's no coincidence that intruder Ryan Anderson, who's known as AussieDogGuy to his 35.5K Instagram followers, enters the series in episode 3 with an adorable pack of pooches.
The 32-year-old island caretaker is passionate about rescue dogs, just like Gogglebox star Angie. Ryan has another huge advantage over the other contestants in the mansion: he already knows the Bachelorette.  
In a promo for Wednesday's episode, a shocked Angie says to the camera, "Wait, am I dreaming something? Oh my God. I know this guy!"
Ryan told 10 Daily he joined The Bachelorette just to meet the 29-year-old star.
"I signed up for the show purely to get to know Angie—I had a bit of an online crush on her and I wanted to get to know her a bit better," the former Tinder X Cosmopolitan Bachelor of the Year said. "We share a common interest in dogs and the rescue dog scene, and we've had a little bit of back and forth over social media for a while, but we had never actually met in person."
According to Ryan, he had planned to ask Angie on a date IRL just before she was announced as the new Bachelorette.
"I'm an ambassador for an assistance dog company and we have a gala ball every year and I always go there single, so this year I planned to ask Angie to attend with me—but in the interim, she had announced that she was the Bachelorette!" he said.
It's not the first—and certainly not the last—bit of Bachie drama to go down. Last week, Warwick Adams (or 'Wazza', according to his back tattoo) quit the series after refusing to dress up in a chicken costume on the photoshoot date.
Local politician Jess Glasgow was also asked to leave the mansion after his creepy remarks about the Bachelorette and other female crew members.
Angie was having none of it. "You never talk about me as a person. You always just talk about me as a piece of meat. I know what I want, and I know what I don't want," she told the Noosa councillor. "If a man can't accept and respect what I am putting down, I'd rather be single for the rest of my life."
The Bachelorette Australia airs Wednesdays and Thursdays at 7.30pm on Ten.