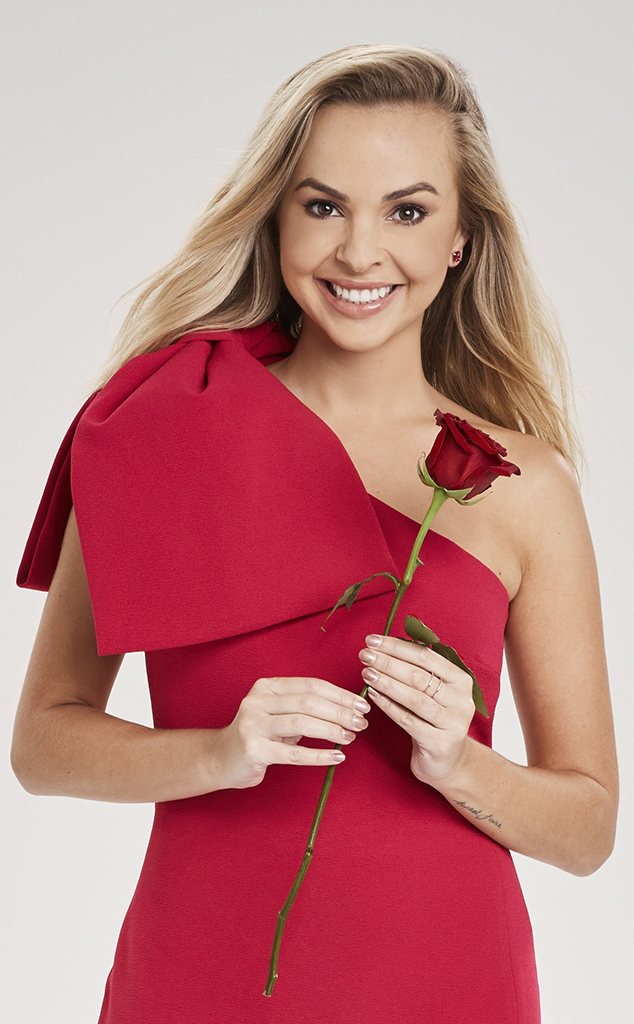 Ten
Angie Kent isn't a regular Bachelorette, she's a cool Bachelorette.
But even though the former Gogglebox star seems totally chill on camera, she still presented Ten with a set of off-limits dates for her suitors before appearing on The Bachelorette Australia.
"My no-go zones—because I've lived in the jungle [on I'm a Celebrity...Get Me Out of Here!] and rescued dogs and lived with a man with Down syndrome, so I've seen a lot of stuff—my no-go zones for dates are nothing to do with my feet and belly button," she told The Project panel on October 9, ahead of the season premiere.
When co-host Tommy Little tried to clarify if she meant no one could touch her feet or belly button, she simply said: "I just know how funny the dates can get on The Bachelorette—[no] choccy baths, no massages."
The 29-year-old's season of The Bachelorette got off to a roaring start when Angie's brother Brad was sent undercover in the mansion as a suitor named "Mark." After spying on the bachelors, he helped Angie choose a 30-year-old fitness trainer named Carlin to receive the 24-Hour Rose—which will give the duo uninterrupted time together for, yep, a full 24 hours.
"It was my idea to have him there," Angie told E! News of inviting her sibling on the show. "My family means everything to me, so to get to see him was just the most beautiful, magical feeling in the world. I think you can see that on my face. I was like, I can't believe you're here and I can't believe this is happening."
At the end of the premiere, 37-year-old Victorian mobile zoo owner Josh and 25-year-old New South Wales heating technician Oliver were left without roses and sent home. Brad/"Mark" also checked out.
The Bachelorette Australia airs Wednesdays and Thursdays at 7.30pm on Ten.