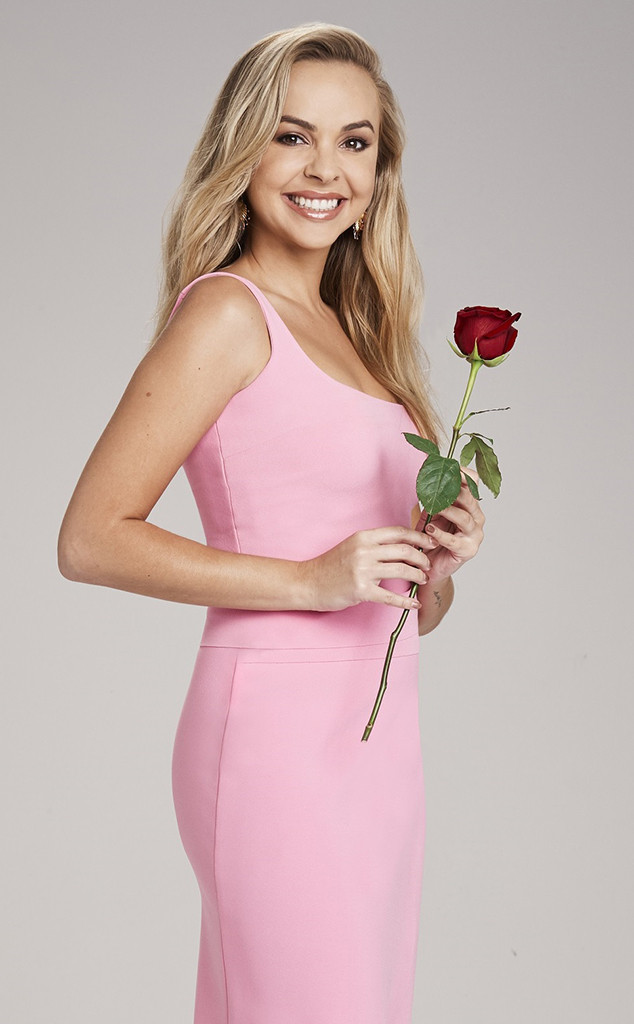 Ten
Angie Kent has a secret weapon on The Bachelorette Australia this year.
The former Gogglebox star told E! News she personally planned for her brother Brad Kent to enter the mansion disguised as a suitor (and pass judgement on the bachelors).
"I knew he was coming. It was my idea to have him there," Angie explained. "My family means everything to me, so to get to see him was just the most beautiful, magical feeling in the world. I think you can see that on my face. I was like, I can't believe you're here and I can't believe this is happening."
The 29-year-old said having her brother as an ally calmed her nerves and gave her a rare insight into how the bachelors behaved when she wasn't around.
"Having him there to see things that maybe I wouldn't get to see and have a chat about that was great," she said. "We're pretty similar in terms of what we value and who we like. He's a very good judge of character."
Another good judge of character is Angie's Gogglebox and I'm A Celebrity... Get Me Out Of Here! bestie Yvie Jones.
"I obviously didn't tell Yvie [I was the Bachelorette] until it was announced. I kept it very secret squirrel because I wanted it to be a big surprise and because I wasn't allowed to," the Sunshine Coast star told E! News.
As for Yvie's advice ahead of the series? "She always said just be yourself, because nobody should ever change to find their right person. She said if you just do you, you'll attract the right people. And I think she's right."
After being single for eight years—and putting herself first—Angie is now hoping to meet her partner in crime. 
"I wasn't ready to find someone because I didn't truly know and love myself," she explained. "So why would I want to attract someone when I didn't really know what I wanted? I wanted to travel and study and hang out with my friends and build all different types of careers. One day a lot of life stuff happened, and I was like, I'm ready for this. And here I am."
But can Bachelorette fans expect a happy ending for Angie at the end of the season?
"All I can say is that I was very, very happy," she teased. "You'll just have to wait and see."
The Bachelorette Australia premieres Wednesday, October 9 at 7.30pm on Ten.