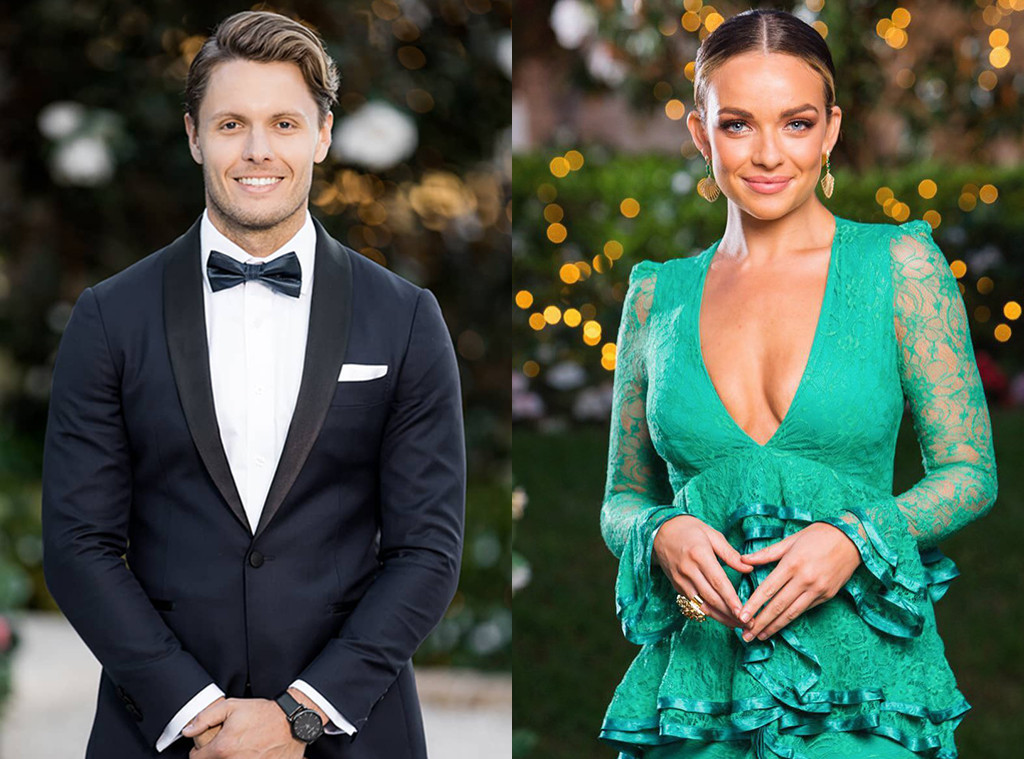 Ten
Matt Agnew who?
The Bachelor Australia runner-up Abbie Chatfield has been spotted cosying up to reality TV alum Todd King, who came second on Ali Oetjen's 2018 season of The Bachelorette.
In photos published by New Idea, the 24-year-old property analyst can be seen embracing Todd on a beach in Noosa, Queensland. In a video also shared by New Idea, the pair kiss in a car park and buy drinks together at a bottle shop.
But speaking to Mamamia, Abbie said her connection with the sales rep was "nothing serious".
"We're good friends and have had a weekend together but that's it," she said.  
The public beach date follows Abbie's flirty Instagram exchange with Todd last month after he commented on her post calling out slut-shaming. 
"Things I got slut shamed for on #thebachelorau: this bikini, my skort at hometowns, multiple cocktail party gowns, kissing matt 'without a date' and at a cocktail party (out of sight of anyone), pashing Matt in various locations with varying degrees of intensity, honestly admitting that I wanted to have sex with a man I was dating for 10 weeks and all around just "using sexuality to manipulate Matt,"" she wrote on September 24. "This is something I did not expect in 2019. Sex is essential to a successful relationship for me, as is sexual chemistry and the ability to express that comfortably with my partner."
The Gemini's post clearly resonated with Todd, who replied in the comments: "Absolutely living for this! I can't stand the double standards. Well said @abbiechatfield."
As for Abbie's response? "Send me a date card already you feminist icon."
Bachelorette fans will remember Todd from season 4, when he entered the mansion dressed as a knight in shining armour but was beaten in the final rose ceremony by Taite Radley.
Speaking to NW before Matt Agnew's season of the Bachelor, Todd said he had his eye on two of the contestants.
"Purely based on looks and what we've seen of their personalities, I'd say Helena or Elly," he said. "They both seem really down-to-earth and really wholesome girls."