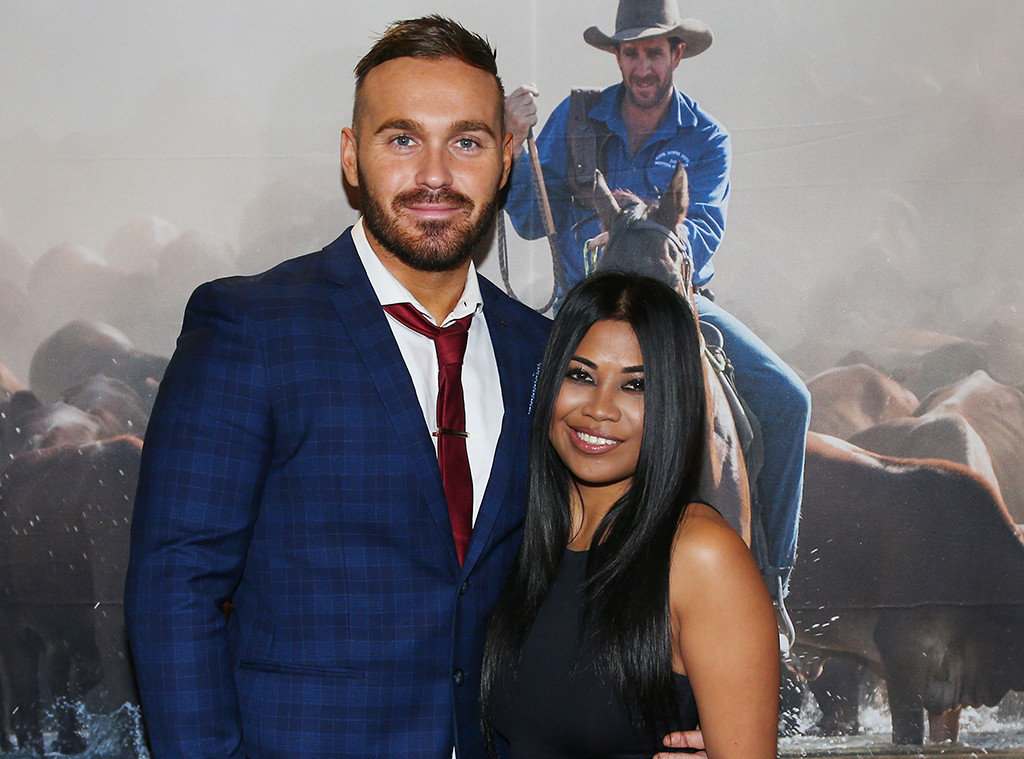 Don Arnold/WireImage
Cyrell Paule is bumping along! 
The former Married at First Sight Australia star spent time at a Sydney beach with her boyfriend Eden Dally, where she showed off her growing baby bump in a striped bikini.
In photos obtained by the Daily Mail, the reality TV stars and parents-to-be can be seen strolling hand in hand and enjoying the sun before stopping to sit on the beach and pat her belly.
Cyrell, 30, and Love Island Australia star Eden, 27, announced their pregnancy in August and are expecting their first child in February.
"So I've had a few people DM me and ask how my pregnancy is going," Cyrell said in an Instagram Live last week, as reported by Who. "As you can see, I missed out on that 'pregnancy glow'. I always get jealous when I see another pregnant woman in the street and she's just glowing, looking gorgeous. Then I look at my reflection and think 'Dear lord, what happened to you?'"
The initial news of their baby joy was met with scepticism by some fans who accused the pair of "faking" the pregnancy to extend their time in the spotlight.
Not one to back away from controversy, 'Cyclone Cyrell' stirred the pot days later by jokingly captioning a couple photo, "When u get paid 2k to have a baby."
"These things, the physical and emotional stuff,  it could kill our baby. It gave her migraines, headaches," Eden told New Idea. "I've known she's been pregnant for a long time and when you get these people attacking us, it's very stressful. It could be harmful for the baby."
Despite the drama, the Sydney-based couple are over the moon about becoming parents.
"I think Cyrell will be a very strong mother, always there for her child. I'll be a great dad, I can't wait," said Eden. "I want a healthy baby, but I do want to be the first one to have a boy in the family! I do have a gut feeling it'll be a boy."