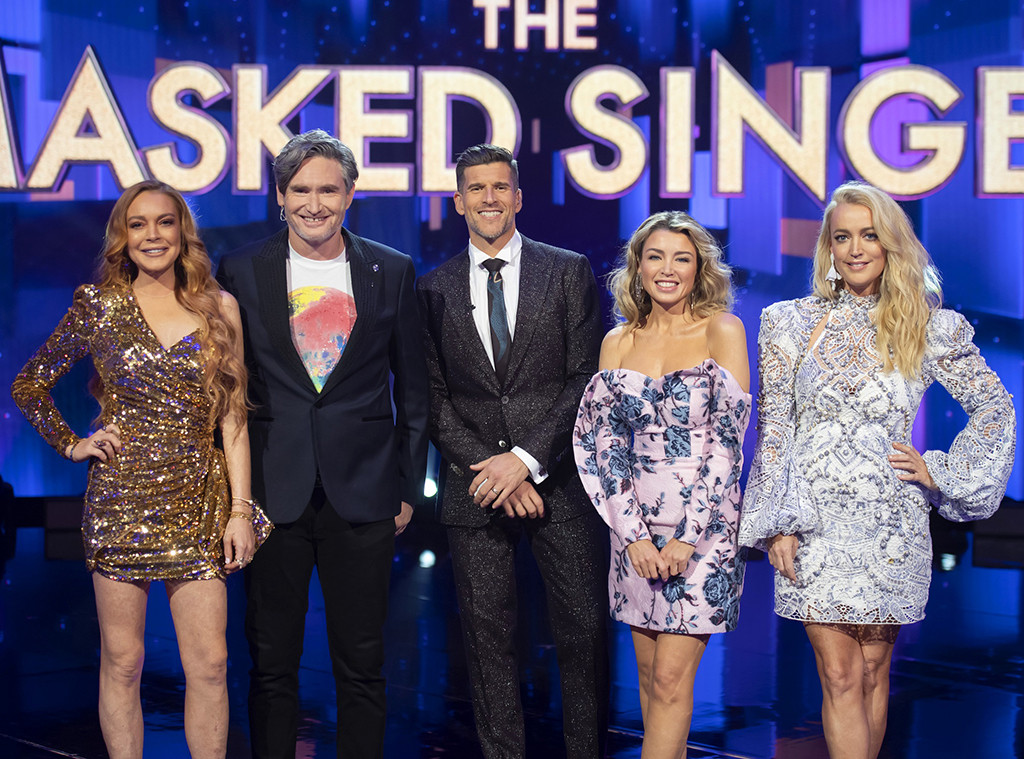 Ten
The Masked Singer Australia is in full swing and is wilder than we could have ever imagined. 
The show has everything: 12 celebrities in truly bizarre costumes, overzealous audience participation (including them howling at the moon for the Wolf) and Lindsay Lohan attempting to recognise Australian stars. 
The fun of the series is not only watching the bonkers performances but guessing the celebrities behind the masks. To help you crack the mystery, we've rounded up the biggest clues so far, our best guesses and which celebs have been unmasked.