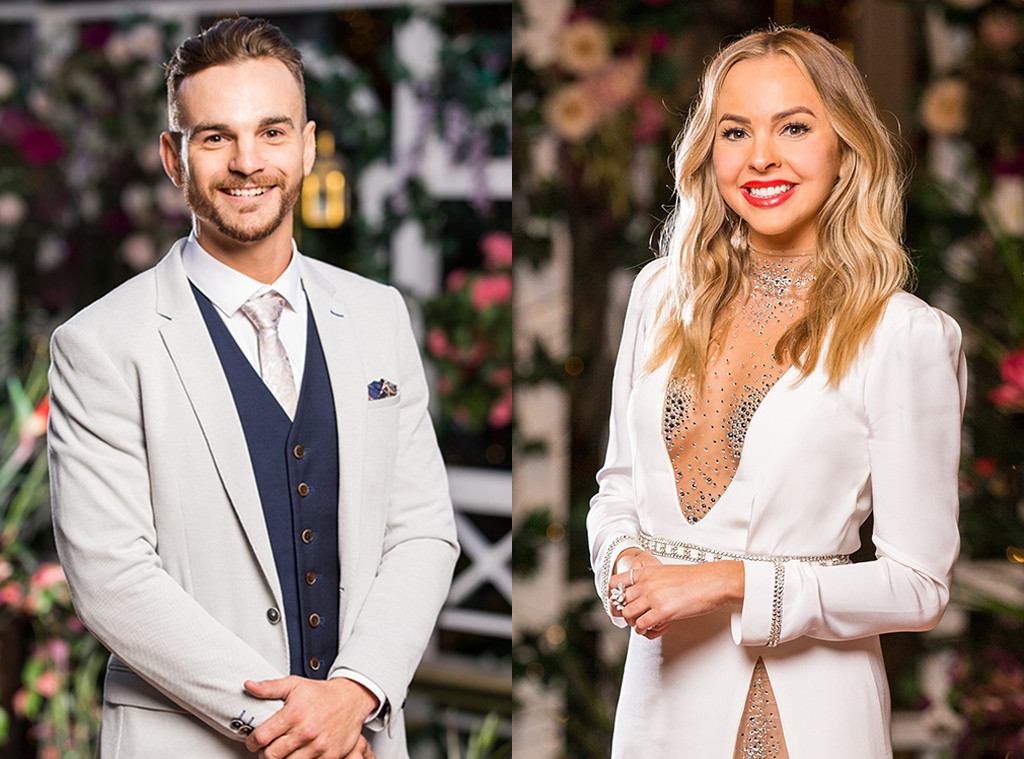 Ten
Just when you thought you'd seen it all, The Bachelorette Australia announces a new twist to make you say, "Huh?"
When former Gogglebox star Angie Kent makes her debut as the Bachelorette on October 9, she'll have a very unexpected man amongst her suitors: her brother Brad.
While he walks down the romantic garden path on night 1 like every other bachelor, Brad is (thankfully) secretly there to go undercover in the mansion and promises to keep an eye on the other men and report back to Angie.
"The boys better watch out what they say to me," he warns ominously in a clip for the new season.
In an interview with TV Week, Angie said having her sibling on the show was a "heaven sent" experience.
"He's such a good judge of character and the nicest dude," the Sunshine Coast native told the outlet. "I knew he wouldn't go in there and just be like, 'That guy is a d--khead.' He'd focus on the positives, and that's what I wanted."
Angie, who made it to the top 5 on I'm a Celebrity...Get Me Out of Here! earlier this year, has been single since she was 21 and previously told Kyle and Jackie O that after years of spreading her wings, she's finally ready to meet her perfect match.
"I wanted to travel, I wanted a career, I wanted to be with my friends. And now I feel like I've ticked a lot of boxes, and I'm ready to get amongst it," she told the radio duo. "I don't have a type...but they have to be funny. You need to be a bit quirky, a bit nuts, in a good way! I want to have a laugh, that's my big thing. And I just want honesty and to have passion."
The Bachelorette Australia premieres Wednesday, October 9, at 7.30pm on Ten.