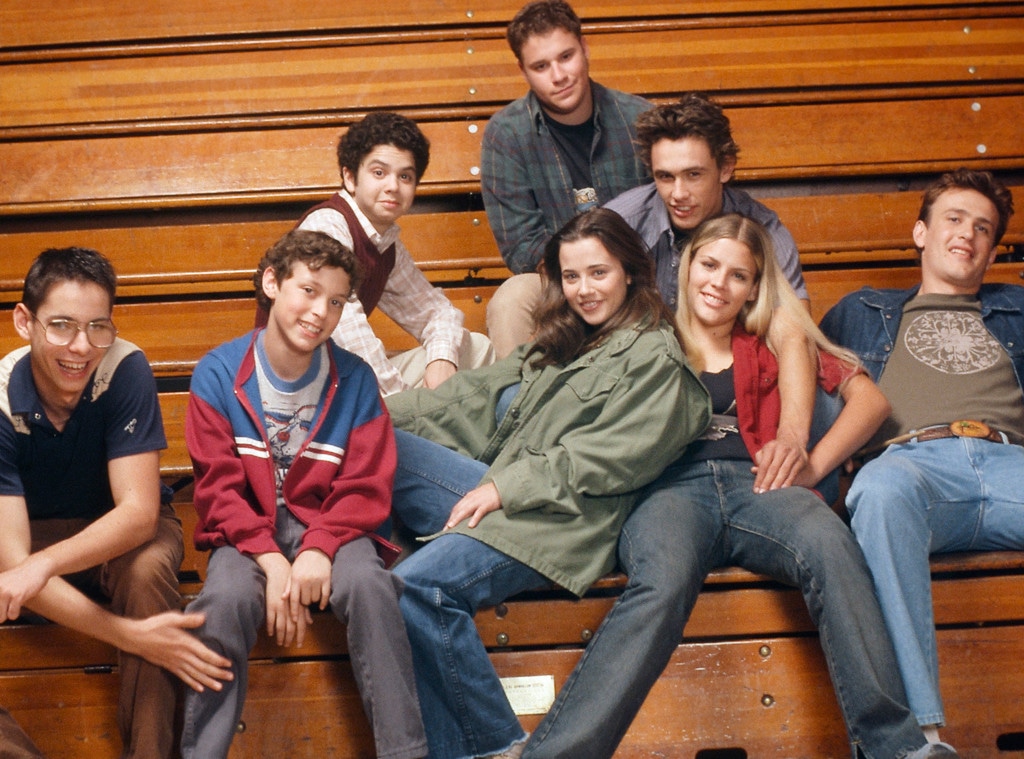 Chris Haston/NBC/NBCU Photo Bank via Getty Images
Freaks and Geeks was unceremoniously canceled after one season. After less than one season, in fact.
But the legacy of the hour-long dramedy about high schoolers existing on the outskirts of fitting in lives on, far more than most shows that only have 18 episodes to their name.
For starters, it had a pedigree it didn't even know it had yet: created by Paul Feig, executive produced by Judd Apatow, starring Linda Cardellini, James Franco, Jason Segel, Busy Philipps and Seth Rogen. (And that was just the Freaks!) The show was a treasure trove of gifted actors and certain comedic talents that Feig and Apatow cannily gathered in one place, but that for whatever reason, and despite widespread critical praise, didn't register with a big enough audience to last.
Retro '80s setting aside, Freaks and Geeks was simply ahead of its time. It's still unclear whether it's a frequently funny drama or a comedy studded with touching moments. High school can't help but be simultaneously heartbreaking and hilarious. Today it would be a Netflix series, given room to breathe and acquire an audience—not exactly something broadcast networks were doing when the show first premiered on Sept. 25, 1999.
But Freaks and Geeks has long since become a cult classic, regularly named to lists touting the best of the '90s, best teen shows, best high school shows, best one-season shows, etc.
And, it won't go without saying, the show was a life-changer for all involved.
Here are 20 secrets about the making of Freaks and Geeks and its short, beloved run:
"Everybody was so talented and nobody knew it yet," Cardellini, whose credits since have included ER, Mad Men, Bloodline, the Avengers movies and, most recently, Netflix's Dead to Me, told Vanity Fair.
Most of them—minus, most notably, Franco and Daley—reunited in April, 2015, at the TV Land Awards to accept the 15th Anniversary (of their finale) Award.
Alberto E. Rodriguez/Getty Images
As they took turns saying thanks, Segel reiterated that Freaks and Geeks changed his entire life, and Paul Feig expounded on the show's enduring legacy.
"We spent all of our time concentrating on the human emotions," he told Variety that night. "It wasn't about references to the '70s and the '80s, it was really about the human condition at that time of your life. I think those emotions are the same two thousand years ago as they are two thousand years from now. I think that's why it hasn't gotten dated."
A reunion would probably be impossible, though, Feig added. "I don't think I could afford the cast. They're all too big now."
"I think it's better left in its precious time capsule," Cardellini once told E! News. "It was a really wonderful precious moment in our lives and it's 18 episodes that I think we are all really proud of. And they live on forever."