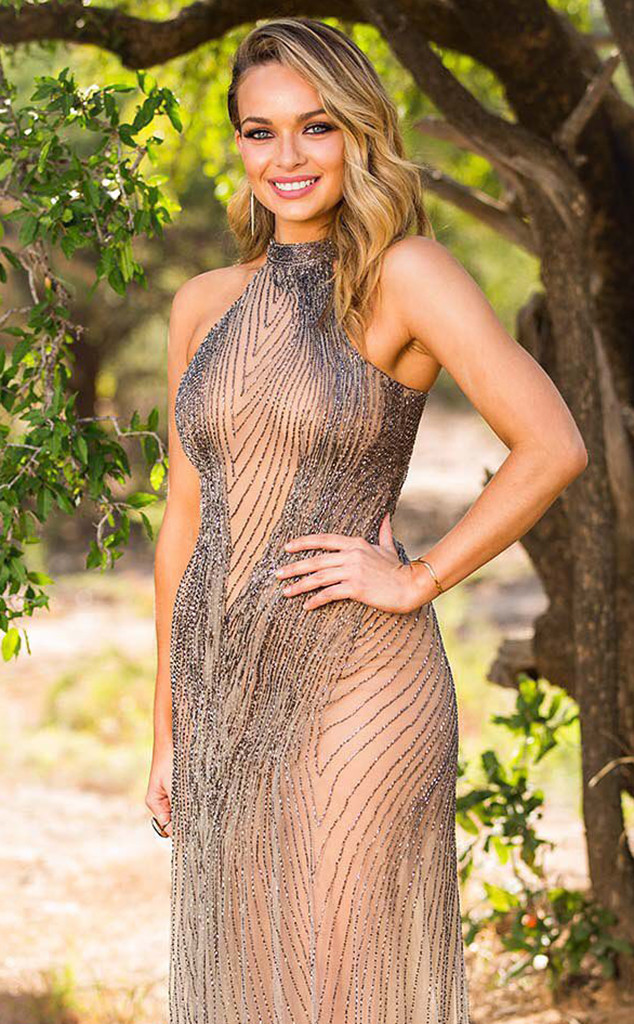 Ten
Abbie Chatfield had no clue Matt Agnew was going to dump her for Chelsie McLeod in The Bachelor Australia finale until the last second.
"If he did give me a sign, I completely missed it," she told E! News after her rejection. "He was the exact same with me on and off camera throughout the entire thing up until the moment he said the word 'but.'"
The 24-year-old called out the astrophysicist for stringing her along when the cameras weren't rolling.
"I mean, it's part of The Bachelor franchise, but I also feel like he shouldn't have spoken to me off-camera. The on-camera stuff I understand. It's a show, we're doing this and going through the motions. That's fine," she said. "But to continue that and say things that are equally as intense and still kiss me off-camera, or in a car ride to different locations, it's upsetting."
Some fans called Abbie out for her sexually charged one-on-one dates with Matt (complete with lots of dry humping). But the property analyst told E! News that viewers should look to the recent season of the US Bachelorette for a lesson on sex-positivity.
"The American Bachelorette Hannah Brown slept with two people. [At the time] I messaged all my friends in the group chat saying, yes, Hannah Brown! And America is a conservative country, right? They're very Christian. And they were praising her, everyone was so proud of her and it was amazing," she said.
"I thought, maybe everyone will change their minds about sexuality and The Bachelor. But I'm there kissing a guy on the beach that I'm dating and I'm getting all the backlash, and Matt's getting nothing. It's crazy double standards."
She added: "It's upsetting thinking about Australia being so backwards that they're so offended and disgusted by someone humping someone on the beach that they've been dating for two months when no one else is there—except the camera crew."
The Gemini also believes the Australian franchise should bring back the fantasy suite, which gives the top three contestants the opportunity to spend the night with the Bachelor without cameras present. (Tim Robards declined the fantasy suite in season 1, and it has not been offered since.)
"I think it's strange that we don't have the fantasy suite," Abbie said. "I know I'll get backlash for saying it, but it's part of an adult relationship. And if America can do it, Jesus Christ, we should be able to do it."
Despite her turbulent Bachelor experience, the Queenslander admitted she's still not "100 percent over Matt." As a result, she's unsure if she'd give Bachelor in Paradise a crack just yet. 
"I'm not sure about Paradise. I don't know when filming is, and I don't know if I'd be ready for it," she explained. "I'd have to see how I felt at the time of filming because at the moment I'm a little bit too fragile to try and jump into something else with someone."
However, Abbie would be open to being Australia's next Bachelorette after Gogglebox's Angie Kent.
"Absolutely. The process is really interesting and it does lend itself to people being able to fall in love and it seems to have worked in a lot of the cases," she said. "Most of the Australian Bachelor and Bachelorette couple are still together, and have babies or are married. So I think that would be a fun thing to do."