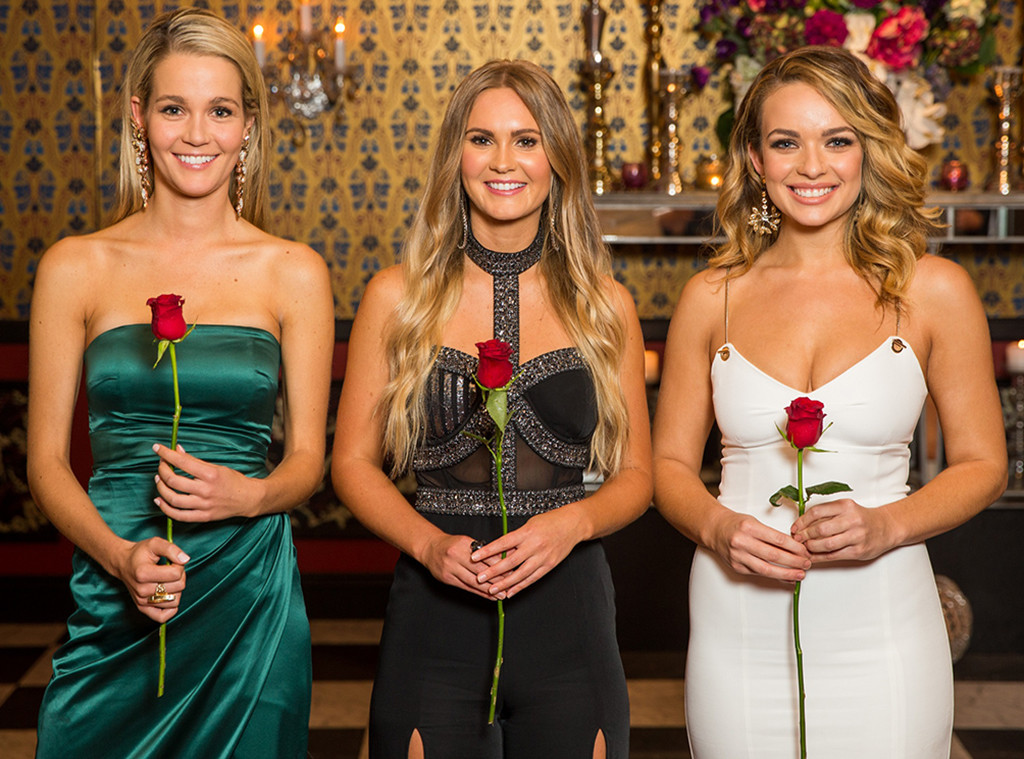 Ten
Chill the rosé and prep the cheeseboard: The Bachelor Australia finale is almost here.
In a new promo released Wednesday, Matt Agnew is shown agonising over which bachelorette to choose in the final rose ceremony. (Chelsie McLeod, Abbie Chatfield and Helena Sauzier round out the top three.)
"I want to walk away from this with the love of my life," the astrophysicist says in the clip. "This is by far the hardest thing I've ever had to do."
Seemingly torn by the decision, the Bachie admits, "I just don't know anymore," and wipes away tears.
In the video, Matt gazes down at a jewellery box with a silver ring, leading some fans to speculate that he proposes to the last woman standing. But it could also simply be a commitment ring many Bachelors (aka Matthew 'Matty J' Johnson, Sam Wood and Tim Robards) have given their No.1 girl.
In another promo, Matt inexplicably takes his shirt off while bushwalking and weighs up the qualities of the final three.
"They're all so beautiful and so wonderful. I'm one seriously lucky guy. But they are very different," he says. "I have a very challenging decision coming up and I want to make sure that I am well informed and I do make the right decision."
The Bachelor rumour mill has been in overdrive in the lead-up to the finale, with New Idea reporting that Matt chooses chemical engineer Chelsie but then dumps her. A source told the publication that Chelsie "has been really down since the show wrapped" and is distancing herself from the franchise. They also claimed Abbie is now dating a "secret man" that some are speculating is actually Matt. 
Meanwhile, some fans believe the final three photo released by Ten reveals that Chelsie receives the final rose. Their reasoning? The winner is often positioned smack bang in the middle of the image, which is exactly where Chelsie is standing.
All will be revealed when The Bachelor Australia finale airs Wednesday and Thursday at 7.30pm on Ten.