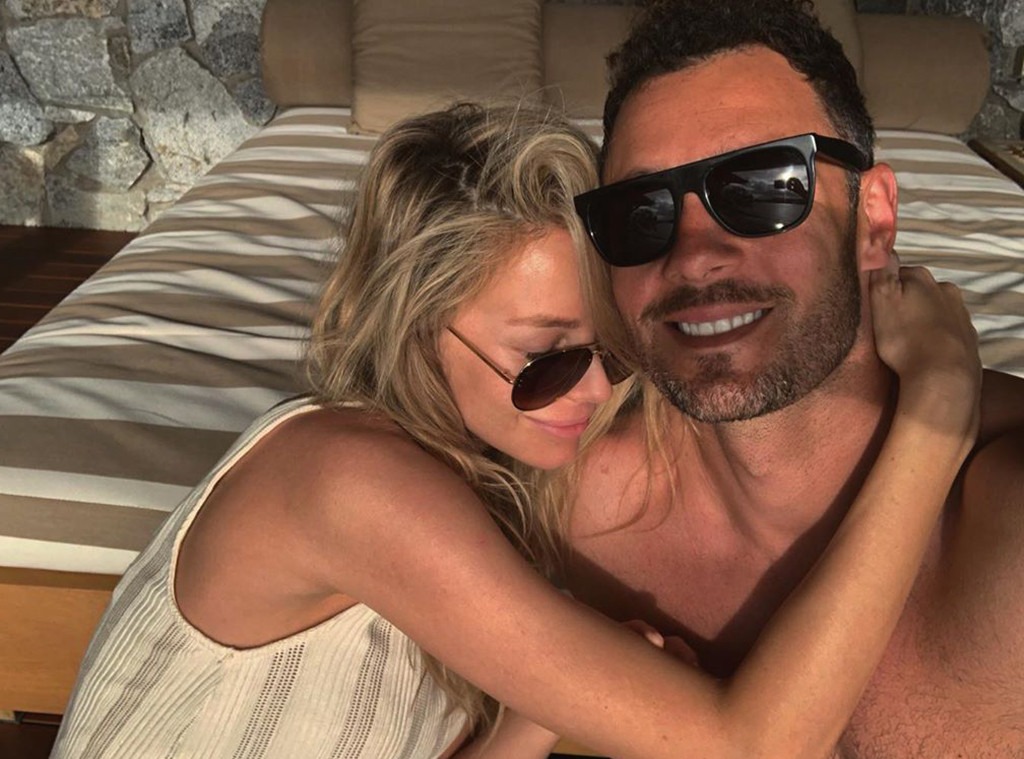 Instagram
Jennifer Hawkins is embracing her final weeks of pregnancy.
The former Miss Universe, who's expecting her first child with husband Jake Wall this spring, took to Instagram to share two new photos of her growing baby bump.
"Whoa... baby!!!" she captioned the pics, which show her looking lovingly down at her bump while wearing a fitted, olive green dress. "Fresh new week & vibes are good!"
Since the 35-year-old and her husband of six years announced they were expecting a baby girl in May, the model has consistently posted progress shots of her pregnancy journey, including sweet vacation moments and bikini pics. She's also been open about her coping with morning sickness and trying to button her jeans.
"I'm sooo happy to share with you some exciting news! Jake and I are expecting a baby girl!!! We can't wait to meet her!" Hawkins posted on Instagram May 10. "Thank you to our beautiful family and friends for their love and support and, most importantly, to my hubby Jake – I can't wait to see you as a Daddy!"
Their road to parenthood hasn't been easy. In August, Hawkins revealed to Stellar that she battled stage 4 endometriosis and suffered a miscarriage in 2018.
"Last year was such a tough year for Jake and me. It was the toughest year of our lives," she told the mag. "I felt like I almost broke and, in fact, it's still really raw. But Jake was amazing. He let me sit with the pain, feel it and not be OK."
Sydney-based Hawkins and property developer Wall, 36, have been together since 2003 and married in a star-studded 2013 Bali wedding.
"I'm not sure what the secret to a good relationship is. Maybe it's all the tequila Jake and I drink – ha! No, I guess if your relationship seems to get better and better, you're onto a good thing," she told The Daily Telegraph in 2016. "Jake and I are each other's sounding boards. We vent, laugh and hang out."