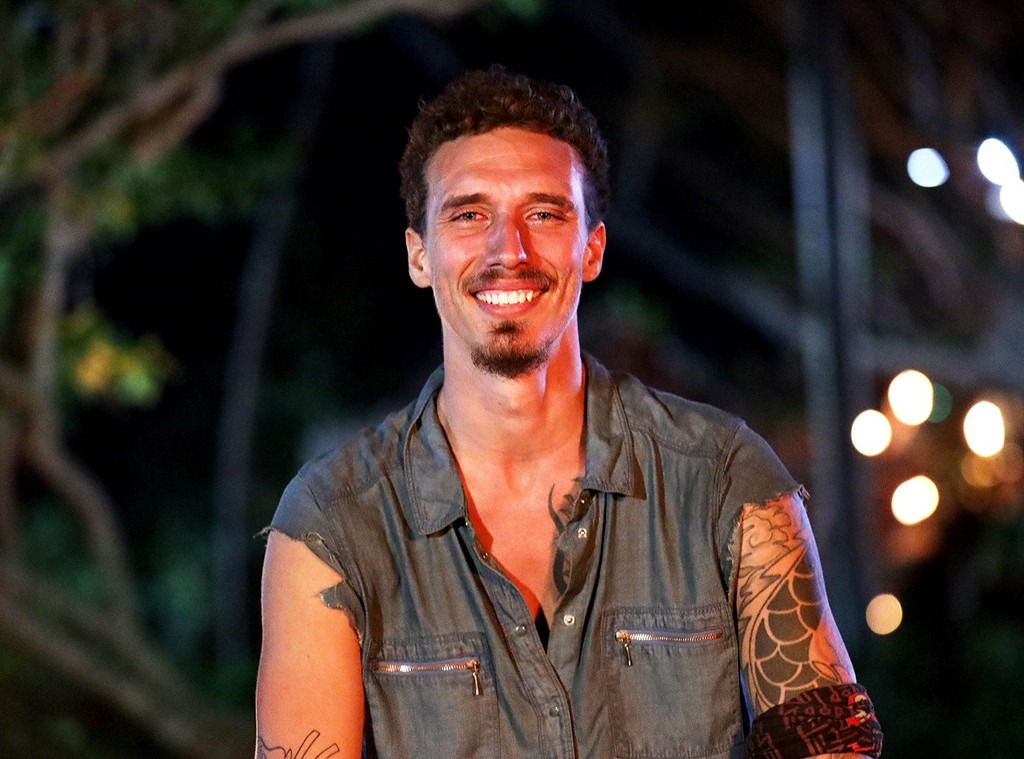 Ten
Luke Toki missed out on Australian Survivor's $500,000 prize money, but fans have rallied to raise more than $180,000 for his family.
Soon after the "King of the Jungle" was voted out on Monday night's tribal council, viewers flocked to a fan-created GoFundMe campaign to reach a third of its $500,00 goal in just 18 hours.
After competing in Australian Survivor in 2017, Toki returned to Champions V Contenders with the goal of winning the prize money to support his family. He and wife Mary have two sons on the autism spectrum, and their newborn daughter was recently diagnosed with cystic fibrosis.
"I'm definitely here to win it for my family. I have sacrificed a lot to be out here this time," the FIFO worker said on the show. "My daughter was six weeks [when I left for Survivor]. She's been diagnosed with cystic fibrosis, so it was worst-case scenario for me, leaving. I'm definitely here for the money because obviously, the money will help my family."
Taking to Instagram Stories on Tuesday, Toki said he was overwhelmed by the generosity of fans.
"I've woken up to a GoFundMe page, which has got some amazing amount of money there. I did not expect that," he said. "It's still crazy to even look at that number of money.
"Thank you to everybody that sent all their kind messages. God, what a ride. [It was] a very emotional episode last night, watching it back, even for myself. I tried and didn't win. Man, that GoFundMe page is [much] better than winning."
Toki made it to the final four of the series but was voted out after he failed to win the immunity challenge and convince Pia Miranda to vote Baden Gilbert out.
The Australian Survivor finale airs Tuesday at 7.30pm on Ten.