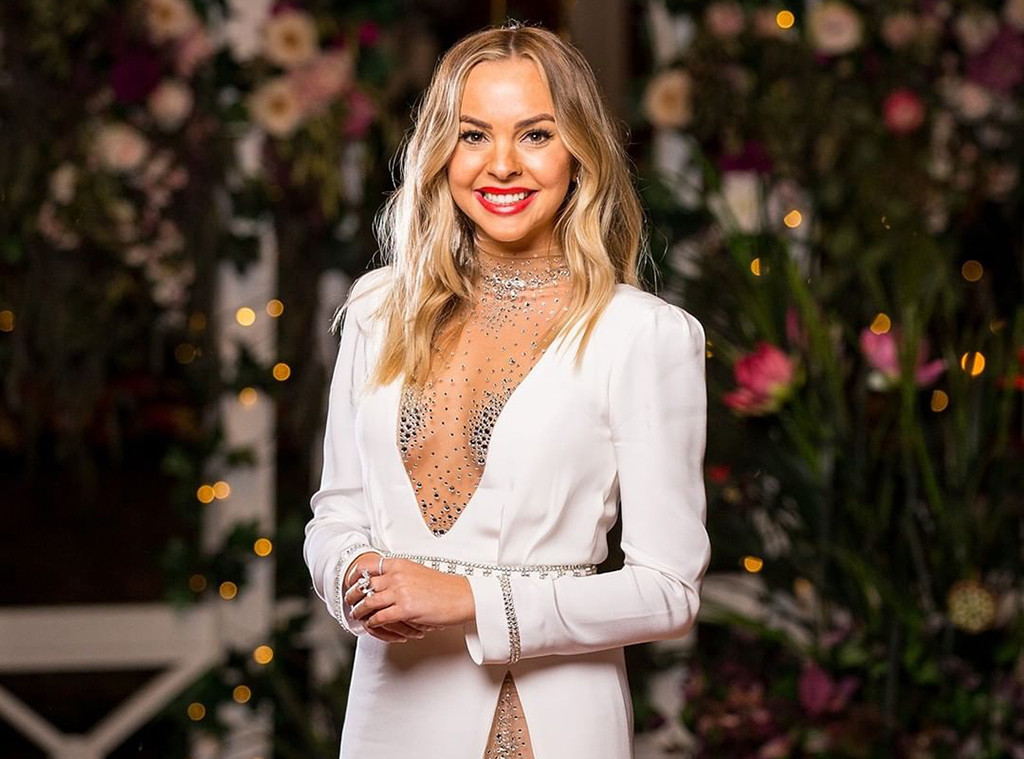 Ten
"Bachelorette up the top, bogan down the bottom!" is how Angie Kent describes herself in the new trailer for The Bachelorette Australia, which dropped on Thursday.
In the clip, the former Gogglebox star brings her signature wisecracking (and comfy pants) to the role, which gives us major flashbacks to Sophie Monk's classic season.
"It's something that I would never have thought that me, a little gal from the Sunshine Coast, would be doing," the 29-year-old says of her new title. "People used to watch me watching Bachelorette. I'm going to have to pinch myself because I'm going to feel like, 'Is this real life?'"
The I'm a Celebrity…Get Me Out of Here! star insists she's looking to find Mr. Right—as strange as that sounds for her to admit.
"I am hoping to fall in love," she says. "It feels so weird to say that because I've like been this ball buster that's always been like, 'urgh, love' for so long. But I'm still going to be me."
The trailer also gives us a glimpse of the eligible bachelors vying for Angie's heart. Yes, there's a man with a giant bouquet of sunflowers (beats roses!), a suitor wearing a regal cape and someone cradling a puppy (is it too soon to announce the winner?).
Fans flooded Twitter with their support for Angie and the upcoming season: 
In another promo released Wednesday, Angie received a Bachelorette makeover from her Gogglebox co-star Yvie Jones, who took the shape of her fairy godmother.
When the news broke that Angie was following in the footsteps of Monk, Ali Oetjen, Georgia Love and Sam Frost, Yvie gave her a special blessing.
"I could not be happier or prouder of my baby girl flangie being our newest bachelorette!!!!" she posted on Instagram. "I can't wait to choose all the men for you and find the man of your dreams. The funniest bugger alive. Love you."
The Bachelorette Australia is coming soon to Ten.