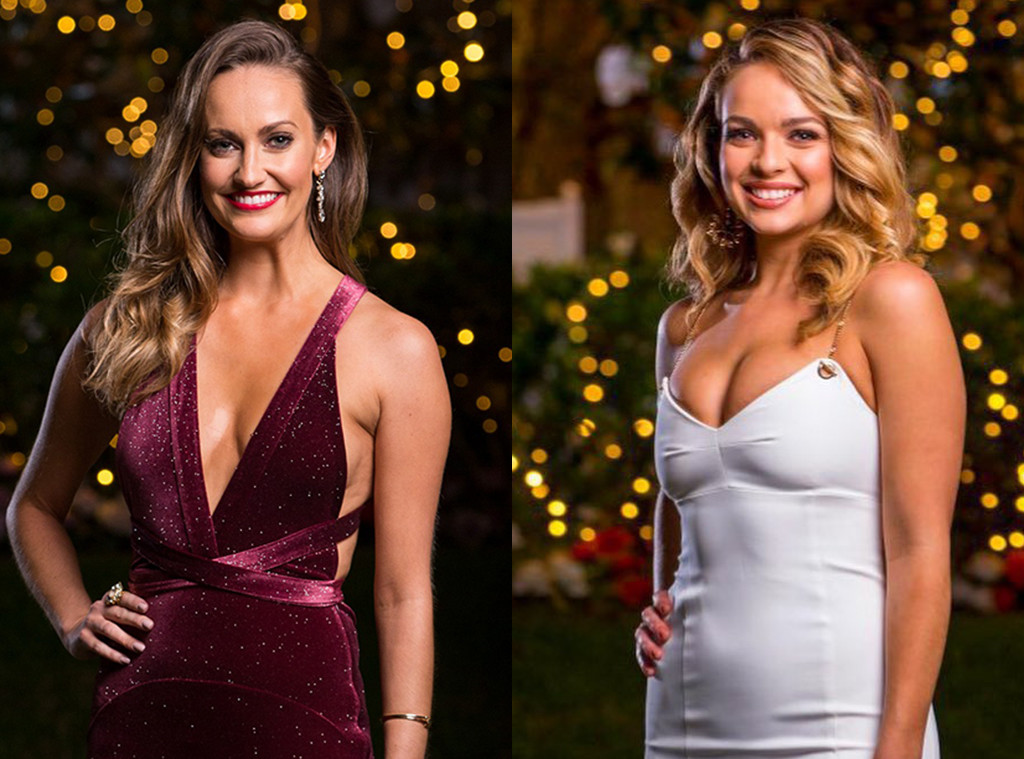 Ten
The Bachelor Australia's Emma Roche loves love, but she didn't love leaving the mansion on Thursday's episode.
While Emma got a lot of airtime for talking about her relationship goals (and strong feelings for Matt Agnew), it was topped by the screentime Abbie Chatfield received this season. 
The fashion brand manager told E! News she wasn't too surprised watching Abbie and Matt's lengthy pool pash-fest during their hometown visit last night.
"It was pretty saucy," she said. "But at this stage, we're used to seeing Matt and Abbie pash as much as they like, so I think we're getting immune to it now."
Some viewers criticised Abbie for making constant sexual innuendos and advances, but Emma says her behaviour is "fair game".
"Abbie has been getting a lot of flak and I don't think she deserves as much of it as she has been getting. She obviously has feelings for Matt and she is pushing to get to the end," the 32-year-old said. "If that's her tactic, then go for it. It's working, so why not?"
As for her own relationship with Matt, Emma said she had "genuine feelings" for the astrophysicist. However, the reality TV show environment and cameras heightened the experience.
"It's a pressure cooker in there and every feeling that you're going through is heightened and dramatised," she told E! News. "The fact that I've been shown talking about love so much, you can't blame the viewer for thinking, Oh my goodness, she never stops."
Currently, Emma is "so single" but enjoying taking time out from the reality rollercoaster. But she's definitely open to finding love again. As for joining Bachelor in Paradise?
"I think I need some time to get over this experience before I start talking about another dating show," she laughed.
The Bachelor Australia airs Wednesday and Thursdays at 7.30pm on Ten.