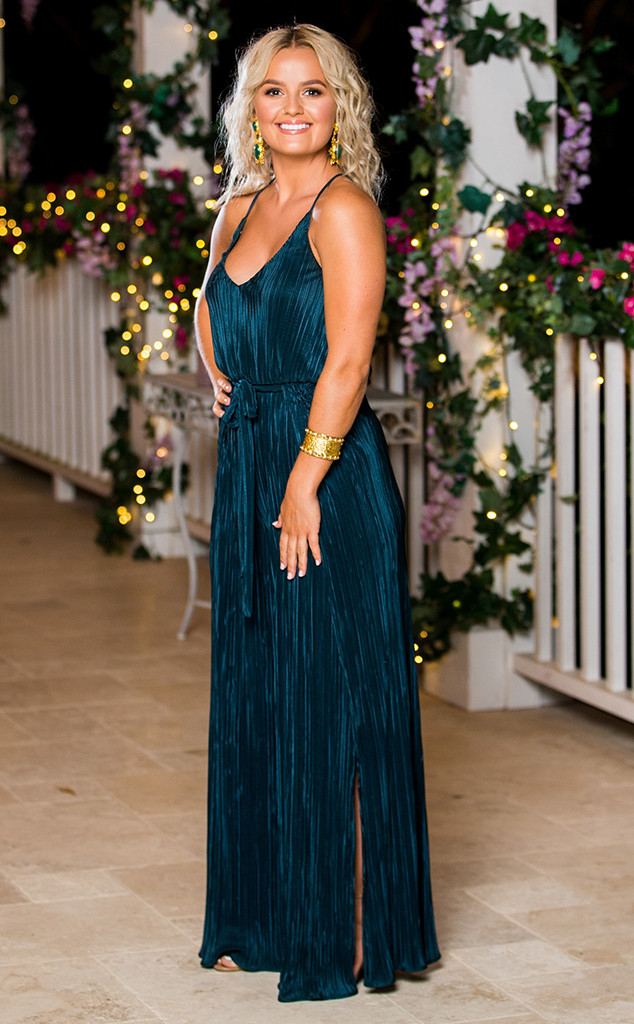 Ten
The Bachelor Australia fans were devastated when down-to-earth frontrunner Elly Miles was eliminated on Wednesday night.
But, as the 24-year-old told E! News, she wasn't as crushed as some viewers were about her shock exit.
"It's nice to have all the support, but I'm assuring everyone I am okay," she said. "The night I got back to the hotel, I got my flanny and my trackies on and I was hoeing into a chocolate bar at 4am. But it hasn't gone much further than that."
Although she instantly won Matt Agnew over in episode 1 with her easy-going personality and campfire marshmallows, Elly admitted the Bachelor wasn't the type of man she usually went for.
"I like bush blokes. I probably would have liked Nick [Cummins]," she said in a Daily Telegraph interview.
Elly told E! News that she was better suited to an outdoorsy type—and clarified her comments about the Honey Badger.
"I think I'm more suited to a country guy. Someone a bit more adventurous. I think Matt and I didn't work out because we were too different," she said. "The question came around of which past Bachelor contestant [I would go for]. Yes, Nick does have some qualities that I'm suited to. But I wasn't going out and saying I've got the hots for him."
If Nick hypothetically heard Elly's comments and slid into her DMs, the nurse is undecided about what she'd actually do.
"Oh, gosh I don't know," she laughed. "It's a mystery."
Since her exit from The Bachelor mansion, Elly has been keeping busy (and tanned) with a whirlwind holiday in London, Spain, Italy, Germany, the Netherlands and Greece. While travelling, she got Matt out of her mind with a few flings.
"It's a loose term, 'fling', but I just kissed a couple of Aussie blokes, that's it," she said. "I was going over there, thinking, oh foreign men, this will be great. But I ended up kissing two Australians. Very good, Elly, you've really made the most of that opportunity."
Now that she's out of the house—and watching the series along with the rest of Australia—Elly has two clear frontrunners in her mind to win.
"I think Chelsie or Abbie. I can see Chelsie and Matt's little science babies doing cute little science experiments at the kitchen bench," she said. "At the same time, I can see there's a strong connection between Abbie and Matt, so it could be that too."
The Bachelor Australia airs Wednesday and Thursdays at 7.30pm on Ten.