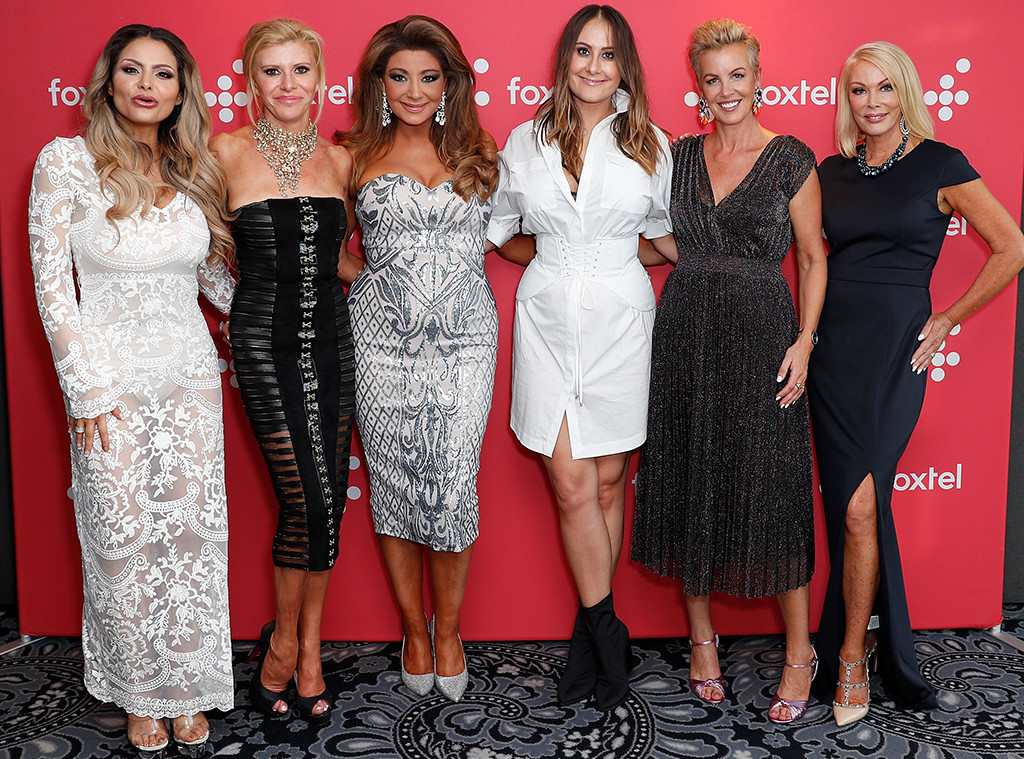 Hanna Lassen/WireImage
We'll give you our opinion, but you better be ready to hear it: The Real Housewives of Melbourne is coming back in 2020!
The iconic Australian reality series has been commissioned for a fifth season, Foxtel announced on Tuesday.
The show, which premiered on Arena in 2014, follows the glamourous—and outrageously dramatic—lives of Melbourne's rich and famous businesswomen, TV personalities and socialites.
"This series has a huge following of loyal and adoring fans and it was paramount we picked the perfect time to commission a fifth season," Foxtel Executive Director of Television Brian Walsh said. "We are proud to partner once again with Matchbox Pictures with a big cast shakeup set for the new season which will see fresh faces join some of our most loved Melbourne Housewives."
Season 4 followed original cast members Jackie Gillies, Gina Liano, Janet Roach, Lydia Schiavello, plus Gamble Breaux, Venus Behbahani-Clark and Sally Bloomfield.
After the announcement, some of the original housewives teased who might return to the series after the two-year break.
Psychic medium Gillies shared an Instagram pic with Roach along with the caption, "#RHOMelbourne S5 in 2020 Who's watchin'?" while Schiavello posted, "Here it is.... the drama continues! Bring on 2020."
Behbahani-Clark also told fans, "Ok...so I've received lots of messages regarding season 5 @rhomelbourne but I'm currently in USA and excited that you're all excited! So I'll join you NOW in excitement...wohooooo."
Liano and Bloomfield's fate remains undecided after their season 4 storylines, Walsh told Kyle and Jackie O on Wednesday.
"Where we left it last season is that Gina said that she would not come back if Sally was on the series," he explained. "That's taken us some time to resolve how we move forward because I think, you know, Gina's an important part of the franchise and we'd love to see her back. [But] we can't have a situation where the talent is dictating the creative on the show."
The series will be produced by Matchbox Pictures, part of NBCUniversal International Studios, in conjunction with Foxtel.
Get ready to shine, shine, shine when The Real Housewives of Melbourne returns in 2020.
E! is part of the NBCUniversal and Foxtel family.