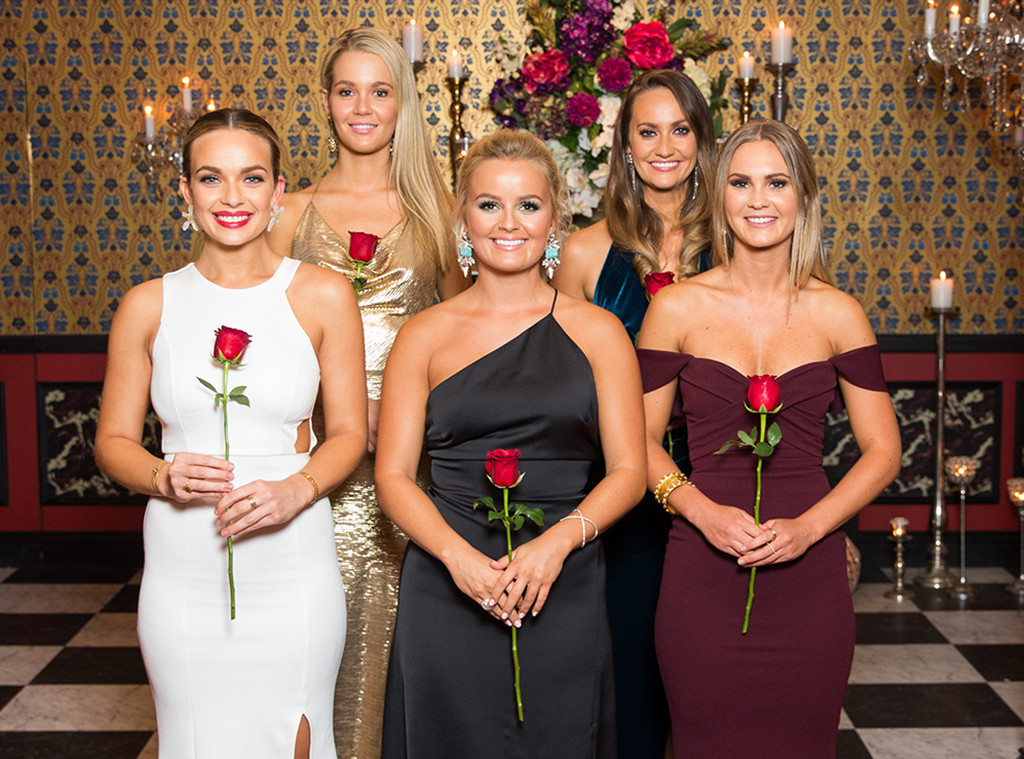 Ten
The Bachelor Australia spoilers abound ahead, so click away now if you don't want to know what's to come!
Newly released photos reveal which four contestants make it to the hometown dates—and which fan favourite doesn't receive a rose from Matt Agnew on Wednesday night's episode.
In a series of pictures obtained by Who, bachelorettes Chelsie McLeod, Abbie Chatfield, Helena Sauzier, and Emma Roche can be seen on hometown dates with Matt, signalling they're the last women standing this season.
Unfortunately, that also means 24-year-old nurse Elly Miles is sent packing on Wednesday.
Photos of Matt and Abbie enjoying a day on the beach in her Queensland hometown appear to be especially passionate, with the 31-year-old astrophysicist and 23-year-old property analyst sharing a steamy kiss. Still, other contestants aren't so sure she'll win his heart.
"She's great at flirting with him and she leads with her sexuality," eliminated bachelorette Mary Viturino recently told E! News. "He's not looking just for sex, he's looking for a relationship and a future wife. I don't think at 23 she's ready for it. So that's why I'm hoping he doesn't pick her in the end."
Could chemical engineer Chelsie be wifey material? The 28-year-old Victorian seems to have more in common with Matt and has long been a frontrunner on Sportsbet. Their hometown date also involves cuddles, kisses and dinner with the parents.
Meanwhile, 32-year-old Emma could have the maturity Matt is looking for. The NSW-based brand manager got off to an early rocky start when she appeared too clingy, but her decision to stay out of the never-ending drama in the mansion impressed Matt.
And then there's 25-year-old health coach Helena. It appears the Broome-bred bachelorette's hometown date doesn't go entirely according to plan: In photos, she can be seen crying and looking distraught before Matt drops her off and leaves.
The Bachelor Australia airs Wednesday and Thursday nights at 7.30pm on Ten.