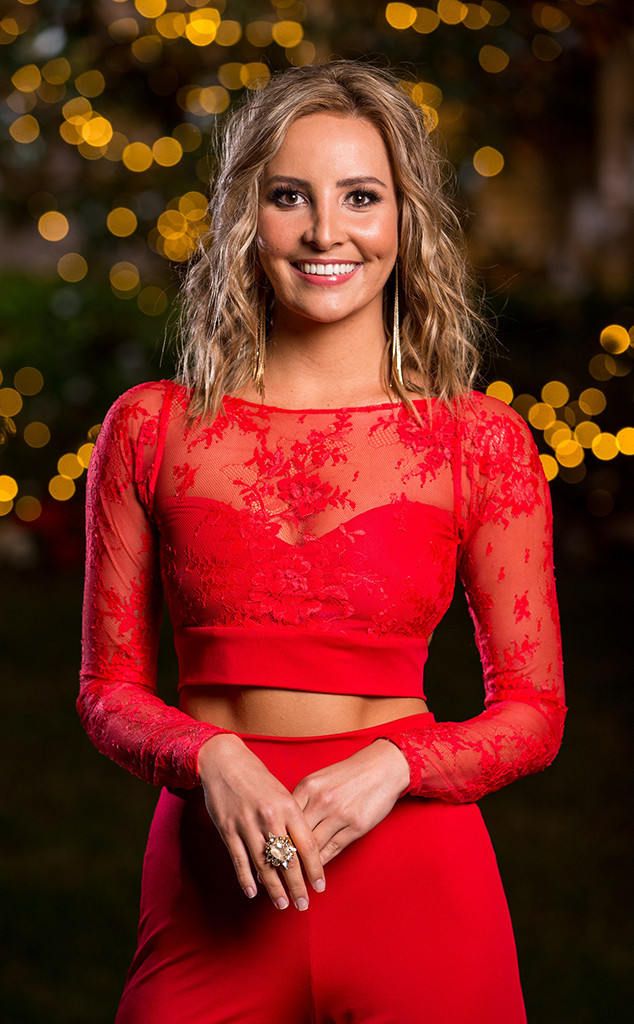 Ten
From the second she stepped into The Bachelor Australia mansion, Kristen Czyszek was known for one thing: her passion for China.
In her contestant bio, the China researcher joked that she was the "China girl" to her friends, and her portrayal in the Ten series lived up to that label.
But, as Kristen told E! News after her Thursday elimination, she definitely talked about other things during her time in the house. 
"It was quite a shock to the system, especially watching that first episode, because [living in China] is quite a small part of my personality. It was just the most recent experience I had," she said. "You didn't really get to see my love story or any conversations with Matt. It was a little bit difficult watching it back knowing that it wasn't a true reflection of my experience. But that's reality TV."
One thing Kristen did find "kind of concerning" about her time on the show was the bamboo flute-style music often played when she appeared on screen.
"They put it there for comedic effect and didn't really look any further beyond that. I think in the future, they'll be more mindful," she said of the music choice. "The reality of the situation is it is offensive, and I don't think they'll be doing that again."
The 24-year-old also revealed that producers often pushed her to repeat sentences in Mandarin.
"I can't believe that I fell into that trap," she said with a laugh. "It's wonderful to be able to have a voice and explain when I was speaking in Mandarin, the producers had asked me, 'Can you please say that in Mandarin?' I'd of course follow instructions. Little did I know that it would be made into a montage just like the, 'Have you been to China?'"
Asked if the producers also encouraged her to speak out about the ongoing drama with Abbie, Kristen said contestants "were pushed by producers to say and do a lot of things".
But she chose to mostly steer clear of the conflict, which included the "dog c--t" debacle involving Monique and Abbie, as well as Sogand and Abbie's confrontation.
"If I had it my way, I wouldn't talk about anything," Kristen told E! News. "Obviously, they're trying to create a TV show that's entertaining, and people want to see the drama, apparently. I think that's why I was pushed to the background because I was never involved and never wanted to be involved."
After her Bachelor experience, Kristen briefly returned to China and now lives and works in Melbourne. And while a source told the Daily Mail that she "ran off to China and nobody heard anything from her for months", Kristen insists the story isn't as wild.
"I did go back. I had a temporary work opportunity offered to me while I was in this limbo after filming and before it aired," she explained. "I thought, why not be living overseas? I had the best time ever living with my best friend, working and enjoying the calm before the storm."
The Bachelor Australia airs Wednesdays and Thursdays at 7.30pm on Ten.