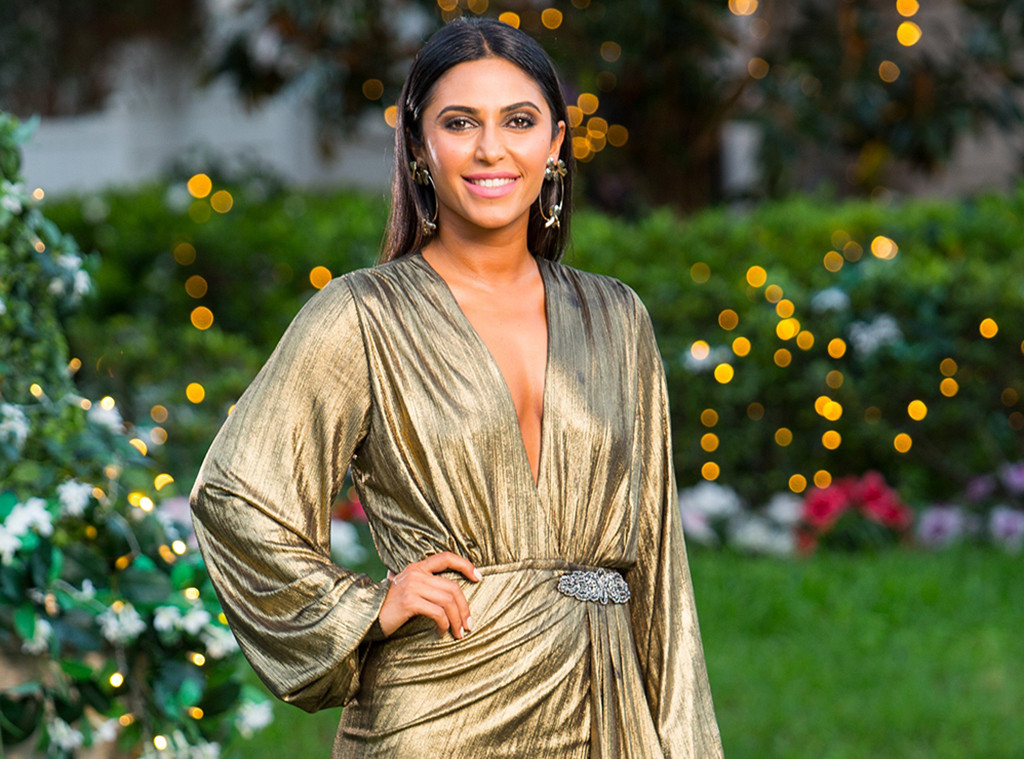 Ten
It's no secret: Sogand Mohtat and Abbie Chatfield didn't always get along on The Bachelor Australia.
Sogand, who was eliminated on Wednesday night, criticised Abbie for putting on an act and only telling Matt Agnew what he wanted to hear.
But the civil engineer told E! News that she didn't constantly clash with Abbie in The Bachelor mansion, despite what viewers might have seen.
"It definitely seemed that way on TV. We had so many hours of filming and only so much of it makes it on the air. But we definitely had some good times," Sogand said. "If we had an issue, we talked it out, and the next day would be fine and we'd just hang out in the house. We'd just be civil and there'd be no bitchiness. But little comments here and there made it to air and made it seem like we were really having a go at each other, which wasn't the case."
Since leaving the reality series, Sogand has reached out to Abbie, but she's still waiting for a reply back.
"I actually sent her a message. I said to her, look, I know that we weren't exactly best friends in the house. I don't expect us to be friends on the outside, but I hope we can move past the drama and appreciate that emotions were heightened and we were in a difficult environment, and maybe we can have each other's back moving forward. She never responded."
And while the NSW-based bachelorette isn't backing Abbie to win, there are two contestants that she thinks have a good shot at taking home the final rose. 
"Elly is wifey material. I think anyone would be lucky to have her," Sogand told E! News. "And Chelsie and Matt have a lot in common. I think it's quality over quantity with Chelsie. She is a bit shy, but when you do spend time with her it's always quality time. She also wasn't one to fight and try and win time with Matt."
The Bachelor Australia airs Wednesdays and Thursdays at 7.30pm on Ten.