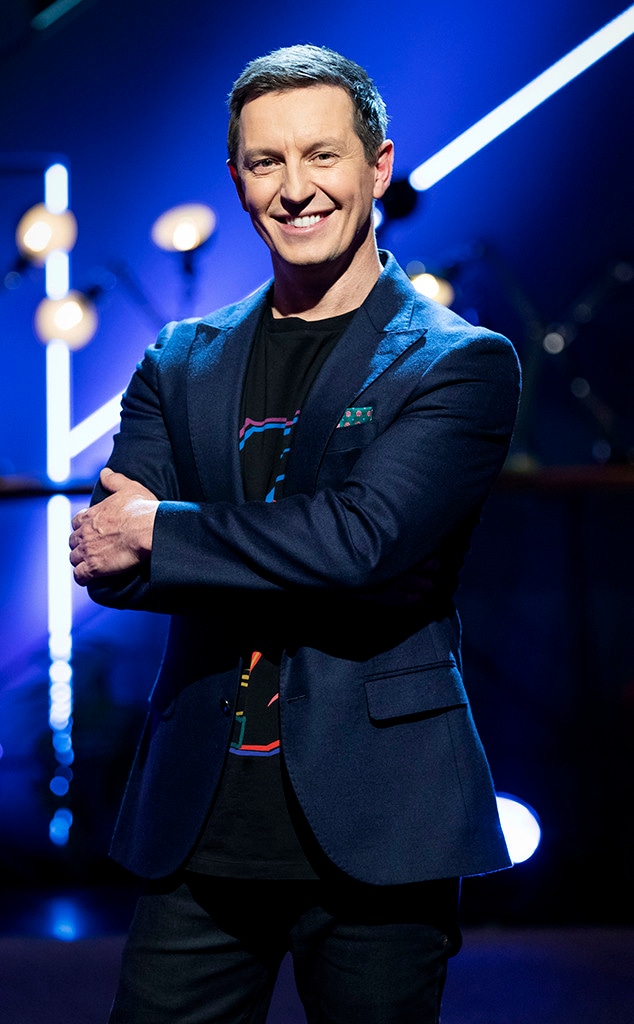 Ten
Rove McManus just got his Saturday nights back.
Ten has cancelled the host's variety show Saturday Night Rove after just two episodes following poor ratings and disappointing audience feedback.
McManus told TV Tonight that low ratings (episode 1 drew 244,000 metro viewers, which dropped to 138,000 for episode 2) was behind the decision to end the show.
"It was clear looking at the numbers that the audience we hoped would find a freewheeling live show on a Saturday night just weren't there. We spoke with 10 today and we both called it," the 45-year-old host said.
"The opportunity to play live in front of Australia again was fun, no matter how brief, and I would like to thank my amazing co-stars, the behind the scenes team and everyone at 10 who got behind Saturday Night Rove."
The program, which also featured Judith Lucy, Alex Lee, Alex Jae and Justin Hamilton, included a handball-playing Kevin Rudd and Anthony Callea as guests.
Ten confirmed Saturday Night Rove had been removed from programming.
"Unfortunately Saturday Night Rove hasn't resonated with viewers the way we had hoped, so Rove and Ten have made the decision to remove it from the schedule," a spokesperson told Mumbrella. "Rove is a sensational entertainer and a close friend of 10, and we thank him for all his hard work, and all the laughs, on Saturday Night Rove."
The show received a lukewarm reception from fans on Twitter, with some suggesting the format should have followed McManus' noughties series Rove Live.
The series was also savaged on Ten's Gogglebox on Thursday night, with Adam Densten calling a door-knocking segment "good old fashioned car crash TV."
The program originally aired during Ten's 2018 Pilot Week experiment under the name Bring Back Saturday Night.