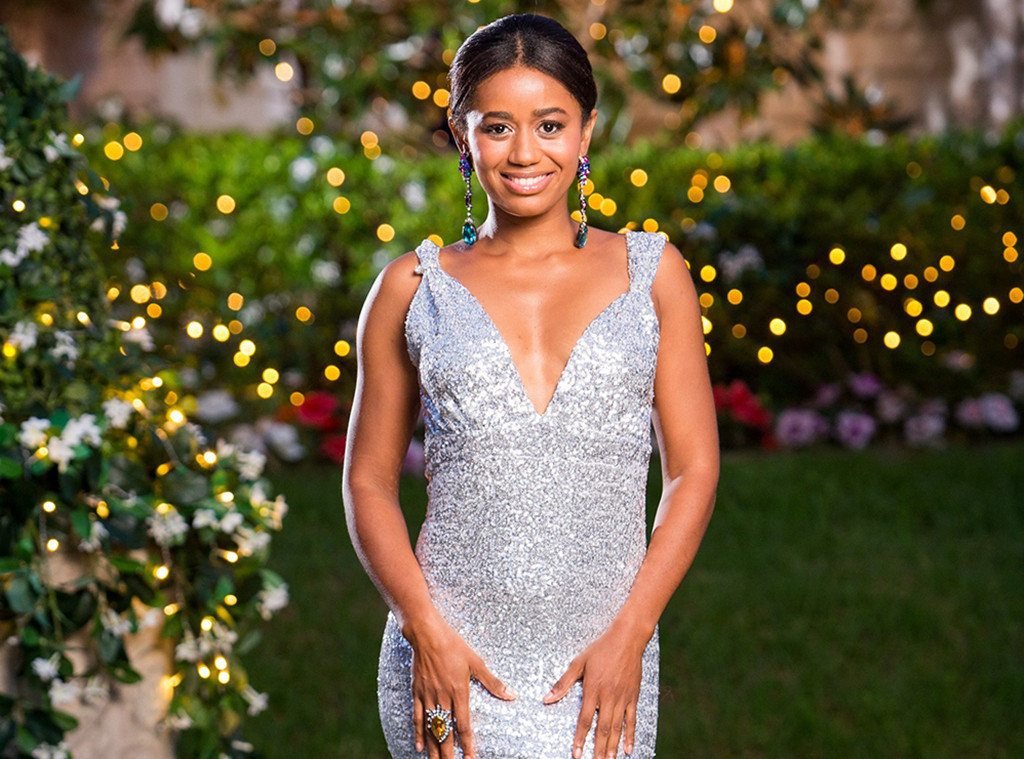 Ten
Matt Agnew and Abbie Chatfield aren't destined for a happily ever after if you ask eliminated bachelorette Mary Viturino.
Mother-of-one Mary, who left The Bachelor Australia mansion on Thursday night, told E! News that Abbie is not the right match for the astrophysicist.
"She's great at flirting with him and she leads with her sexuality. She wants to get his attention. She starts with a funny, sexy joke," the 31-year-old said. "He's not looking just for sex, he's looking for a relationship and a future wife. I don't think at 23 she's ready for it. So that's why I'm hoping he doesn't pick her in the end."
Mary has her money on chemical engineer Chelsie McLeod (who's also the bookies' favourite) to receive Matt's final rose.
"I'm team Chelsie. She's so cute. She's so genuine. She's such a nice girl and is like exactly how you see her on TV too," the cook said. "She's a bit shy, a bit of a nerd like Matt. She's so smart. And she has such a nice body! She works out so much."
While Mary didn't score a single date with Matt, she captured his attention on Wednesday night after informing him that Rachael Arahill had given her number to a Bachelor crew member.
Mary told E! News that producers encouraged her to reveal Rachael's 'Plan B' to Matt.
"[They asked] if I was going tell him, and said he deserved to know," she explained. "I was like, well, if you're not interested, why are you still hanging around just for the fun of it? I was like, well, he does deserve to know. If it was me, I would like someone to tell me too."
Now that Mary has put The Bachelor drama behind and returned to the real world, she's still looking to find the one. First step: internet dating. 
"I just uploaded my photo on some dating apps, girl," she laughed. "I'm trying to get a date!"
The Bachelor Australia airs Wednesdays and Thursdays at 7.30pm on Ten.