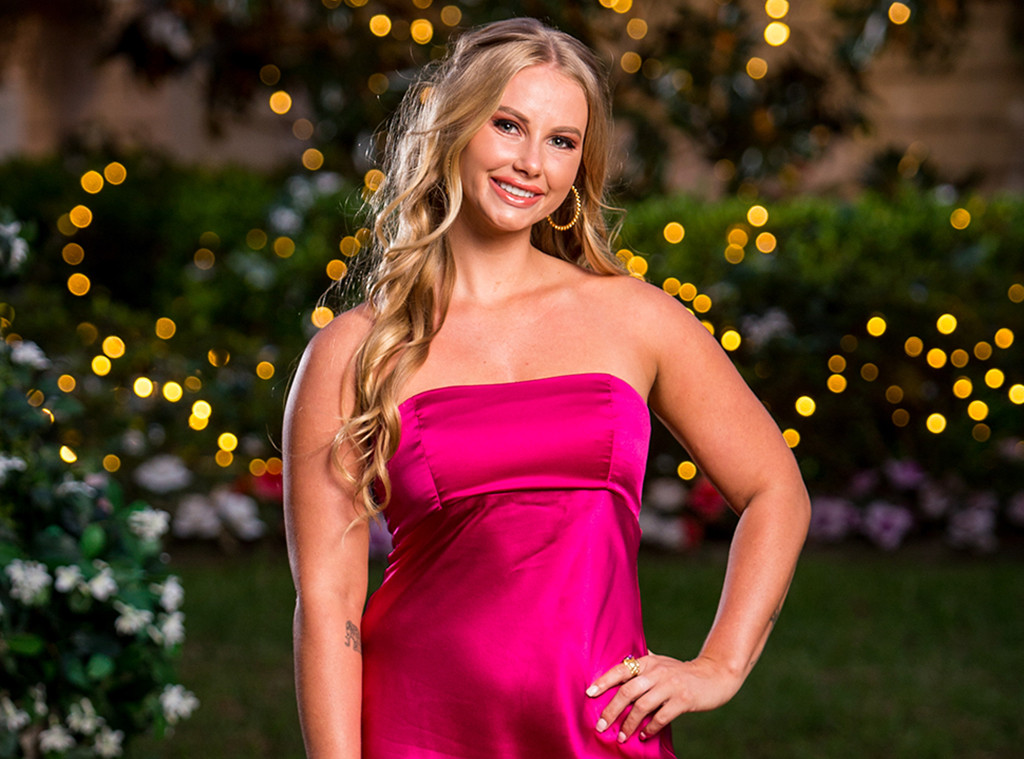 Ten
Now that Rachael Arahill is officially off The Bachelor Australia, she's not holding anything back.
Bachelor Matt Agnew unceremoniously asked the 23-year-old personal trainer to leave the mansion on Wednesday night after he learned she'd given her mobile number to a male crew member.
But taking to social media, Rachael claims the truth was a bit more complicated than that.
"Producers set me up," she said in an Instagram Live, appearing alongside fellow contestants Vakoo Kauapirura and Sogand Mohtat at their in-home Bachelor viewing party.
Rachael added in a separate post caption, "Watch me defy all odds by 'giving my plan b my number' when I was being held upstairs in the makeup room and he was on a [rostered day off]!"
And appearing on Kyle and Jackie O, she claimed it was actually another contestant who likely gave the crew member her number.
"I actually didn't try to slip it to him, one of the girls must've done it," she said. "But I'm not saying I wouldn't have done it myself."
Rachael's interview tour continued on Fitzy and Wippa, where she noted that she was approached on Instagram to go on the show, and when she arrived instantly knew the 31-year-old astrophysicist wasn't her type. She also shocked Studio 10 hosts by calling Matt a "f--king dog" on live TV.
As for Rachael's rumoured relationship with 23-year-old model Vakoo—the two were photographed kissing earlier this week in Sydney—it sounds like it's still early days for the budding couple.
"We're really happy and we're just exploring," Vakoo said in the Instagram Live, with Rachael adding, "We don't have a label right now. We're both happy and that's all that matters."
The Bachelor Australia continues Wednesday and Thursday nights at 7.30pm on Ten.