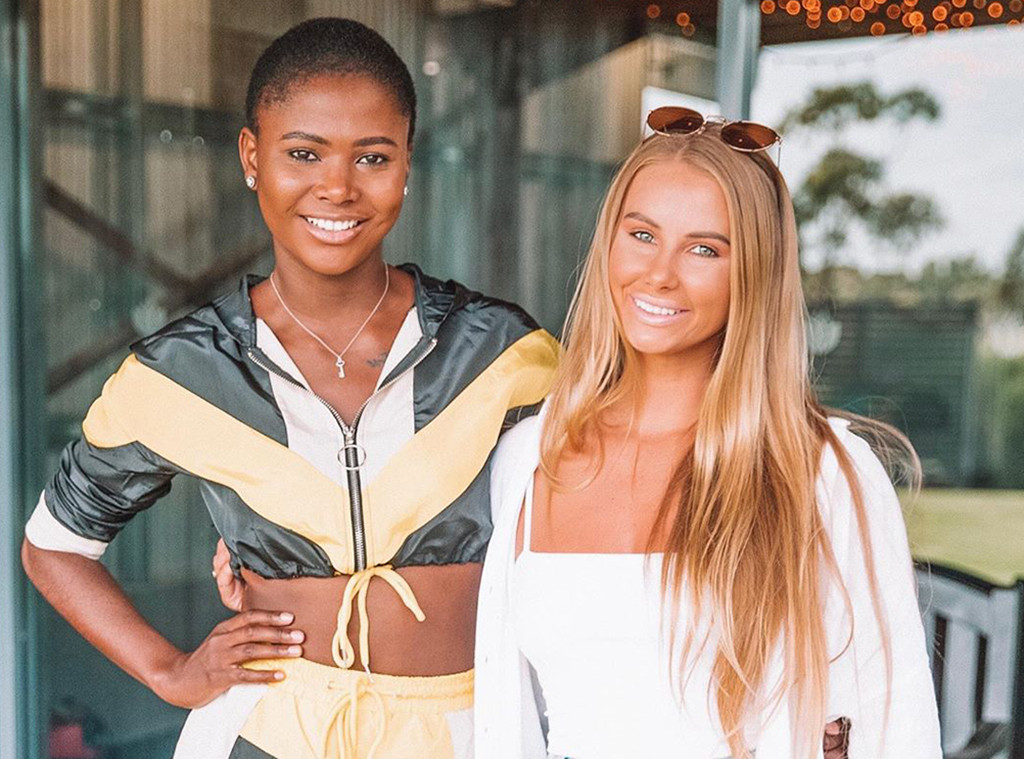 Ten
This season of The Bachelor Australia may result in more than one happily ever after.
Contestants Vakoo Kauapirura and Rachael Arahill were photographed kissing this week, seemingly confirming rumours that Rachael's elimination is imminent and announcing themselves as a new couple.
In photos published by New Idea, 24-year-old model Vakoo and 23-year-old personal trainer Rachael can be seen holding hands and passionately kissing on the lips while enjoying dinner and wine outdoors at a Sydney restaurant.
"Rachael told producers one night in her piece-to-camera that if things didn't work out with Matt she had 'plan B'—and everyone thought she was referring to a crew member or someone back home, and it became this big scandal in the house, but she was actually talking about Vakoo," a source told the outlet.
"Rachael and Vakoo are still together but have been keeping things on the down-low since they got out."
The news of their relationship follows previous reports that Rachael left the mansion over her flirtations with multiple crew members. And teasers for this week's show reveal fellow contestant Mary telling Bachelor Matt Agnew, "There's actually one girl in the house who's interested in someone in the crew," before showing an upset Matt confronting her.
Vakoo, meanwhile, told Kyle and Jackie O last week that during their downtime on the show things got pretty intimate between contestants.
"Some Saturdays, we'd get some wine and order some KFC," she told the radio hosts. "After a couple of wines the girls and I got really comfortable… You know you talk with girl stuff and they're like, 'So how does your downstairs look?' We showed each other… Yep, I've seen quite a few of the girls' vaginas."
The Bachelor Australia airs Wednesday and Thursday nights at 7.30pm on Ten.