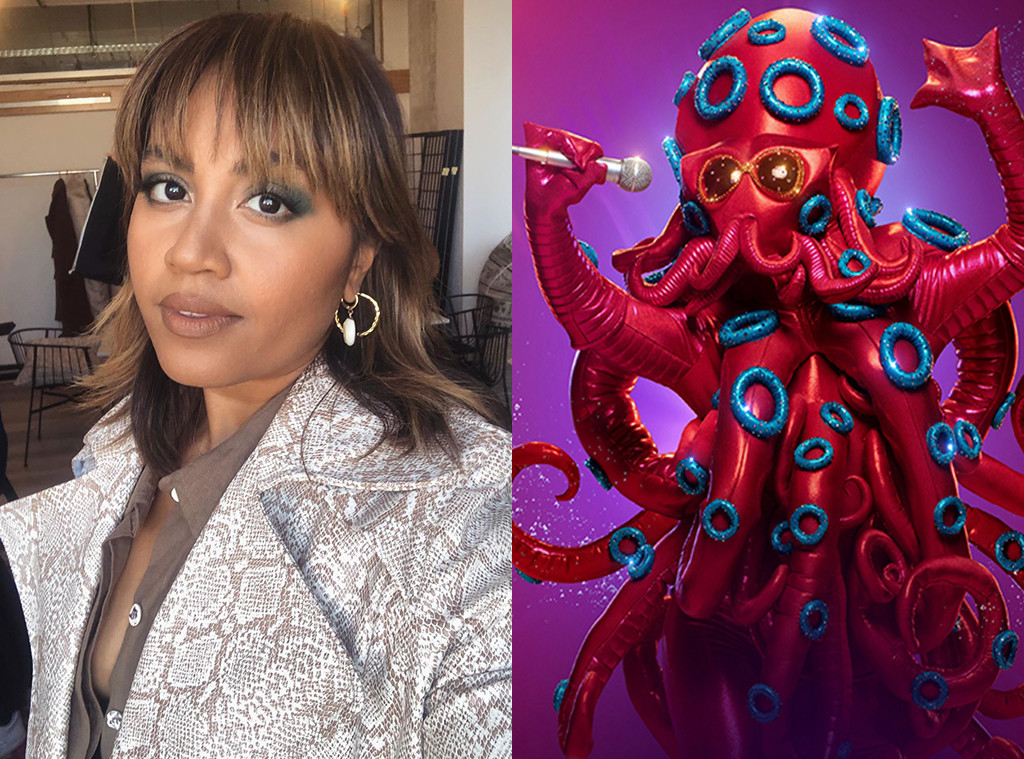 Instagram/Ten
The bonkers celebrity singing competition The Masked Singer Australia is coming soon to Ten..but don't expect to see Jessica Mauboy on it.
Last week The Daily Mail reported that the 30-year-old singer was one of the famous faces behind the masks because her vocals were supposedly a "dead set giveaway", but Mauboy has since denied rumours she's involved with the show.
"You know what? It's so crazy in the last few days I've heard about this concept… No, I'm not on it," the "Little Things" singer revealed exclusively to E! News in Sydney. "That would be fun though. I love playing those sorts of games. I'd love to watch! It would be quite fascinating to see who is who."
The Masked Singer sees 12 Australian celebrities dressed in seriously bizarre costumes singing for guest judges Lindsay Lohan, Dannii Minogue, Jackie O and Dave Hughes.
The game show concept originated in South Korea and has been a hit all over the world with local versions popping up in the US, UK, Thailand and even Bulgaria.
The US version, hosted by Nick Cannon, saw rapper T-Pain take out the crown, with singer Donny Osmond runner-up and soul icon Gladys Knight in third. We won't have to wait too long for the Australian iteration with The Masked Singer premiering later this year. 
And while we think Mauboy would be a perfect fit for the celebrity singing contest, The Sapphires star has certainly been keeping busy over the last few months with her fourth studio album Hilda set to be released on October 18.
The Darwin-born star shared that her latest album is her most personal yet, telling E! News it's the most "me" she's ever been.
After a 6-year break between albums, the former Australian Idol runner-up admits it was a time where she was trying to find herself in her music. "I was just figuring it out. I had to learn the hard way what was causing me pain and causing me this disconnection with my music—which was being away from family."
As a result, Mauboy's family are a huge part of the album. The lead single "Little Things" is dedicated to her mother Therese, while the album title Hilda is both Jessica's middle name and her maternal grandmother's name.
We can't wait to hear what else the songstress has in store for us!