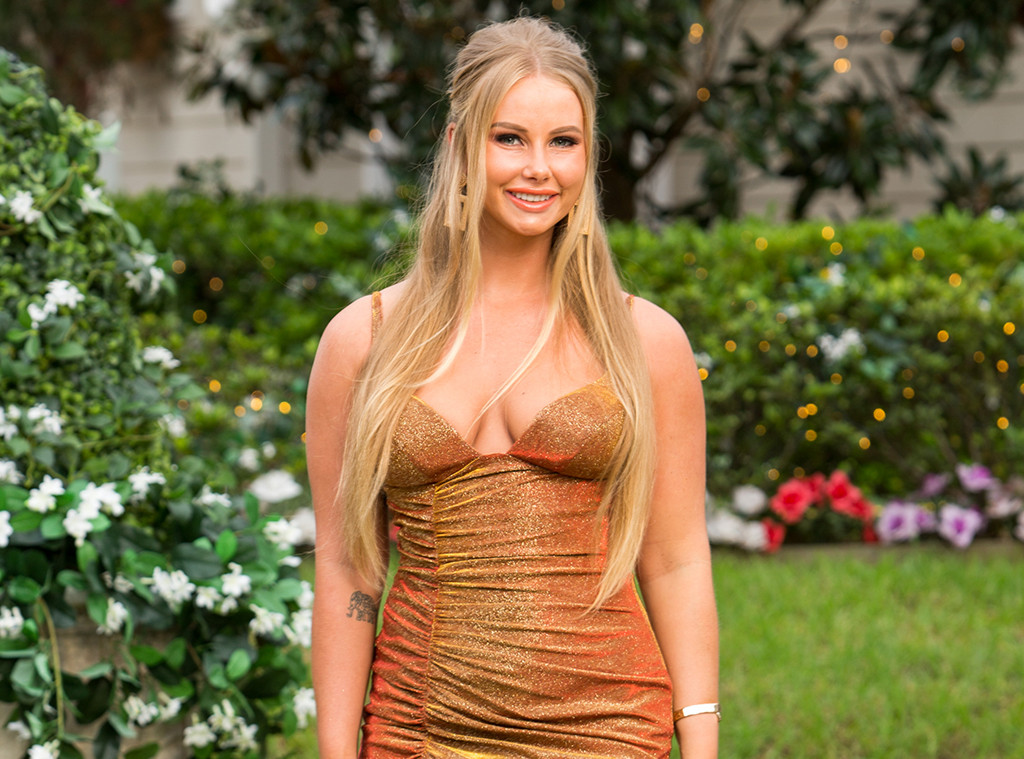 Ten
When you sign up to be on The Bachelor Australia, you agree to follow the rules—which include posting absolutely zero spoilers on social media.
Well, Rachael Arahill may have just dropped the ball on that one. The 23-year-old personal trainer changed her profile pic this week, switching from a Ten-sanctioned Bachelor portrait to a va-va-voom bikini pic.
In the real world, this would hardly be news, but in Bachelor world, it's a Very. Big. Deal. During their time on the reality series, contestants agree to keep their social media channels completely show-centric, only posting photos and clips approved by the network… until they're eliminated.
The obvious assumption then is that Rachael's profile pic sea change indicates she'll be leaving the mansion without a rose from Matt Agnew this week. Making matters juicier, her possible slip-up comes amidst an NW report that she was caught flirting with a Bachelor producer during her run on the show.
"Rachael tried cracking onto the producer in front of the girls and a few other crew members," a source told the outlet. "She had no shame, but for everyone else, it was really uncomfortable to watch."
Meanwhile, The Daily Mail claims that Rachael had feelings for two male crew members on the show, a producer and another minder.
"She flirted with both of them and gushed that either one of them would make a great 'plan B' if things with Matt didn't work out," the insider said.
The source went on to allege that fellow contestant Mary found a love letter Rachael wrote to the producer, and Mary gave it to Matt to read—resulting in yet another dramatic cocktail party confrontation.
*grabs popcorn*
The Bachelor Australia airs Wednesday and Thursday nights at 7.30pm on Ten.