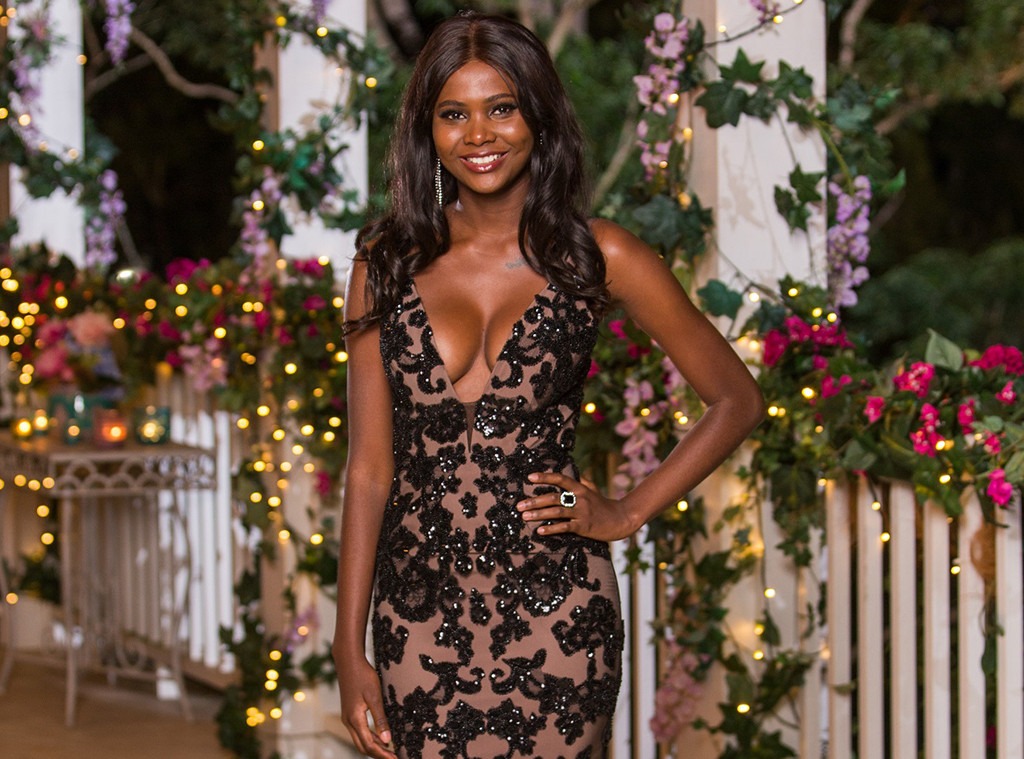 Ten
Vakoo Kauapirura didn't capture Matt Agnew's heart on The Bachelor Australia, but she won countless fans with her confidence and charisma (exhibit A: rolling out her own red carpet when arriving at the mansion).
After her elimination on Thursday night, it wasn't long until viewers called for the 23-year-old model to follow in Angie Kent's footsteps as the next Bachelorette.
Speaking to E! News after her elimination, Vakoo confirmed she'd be open to looking for love a second time around on national television. 
"If Ten is happy to take me on as Bachelorette, I would be so happy for it. Not just because there'd be, like 20 hot guys. If we had the main woman as a black woman, that would be everything. We haven't had that before, and it would be such an eye-opener and so good to see on TV."
As for the men Vakoo hopes would apply if she was the Bachelorette, the Sydneysider lists a "different mix of guys".
"Obviously good-looking guys, but also guys who have different quirky qualities, who are genuine and who can make me laugh. As you probably know, I love laughing."
Vakoo's love for laughing was made clear on Thursday night's episode when she giggled her way through her one-on-one time with astrophysicist Matt. But Vakoo told E! News that her giggling looked a lot worse because of the show's editing.
"Yes, I giggled a lot. But it was all the giggling that I had done put together," she said. "We did actually have a good conversation. We did do a lot of talking, but Matt realised that it wouldn't really work out."
The model says her biggest takeaway from her time on The Bachelor Australia was the overwhelming messages she received from young fans.
"The main reason why I'm happy that I did the show is because of the love that I'm receiving, all the positive messages from girls that are the same colour as me. They're just so happy that they can relate to someone who looks like them on TV, which is very rare," she said. "It's been worth all the tears and heartache that I went through."
As for which bachelorettes will be the last women standing, Vakoo picks three fan favourites.
"There are so many wonderful girls that could be top three. I'll say Sogand and Chelsie, and Elly, of course," she said. "All the girls that are left are pretty amazing."
The Bachelor Australia airs Wednesdays and Thursdays at 7.30pm on Ten.