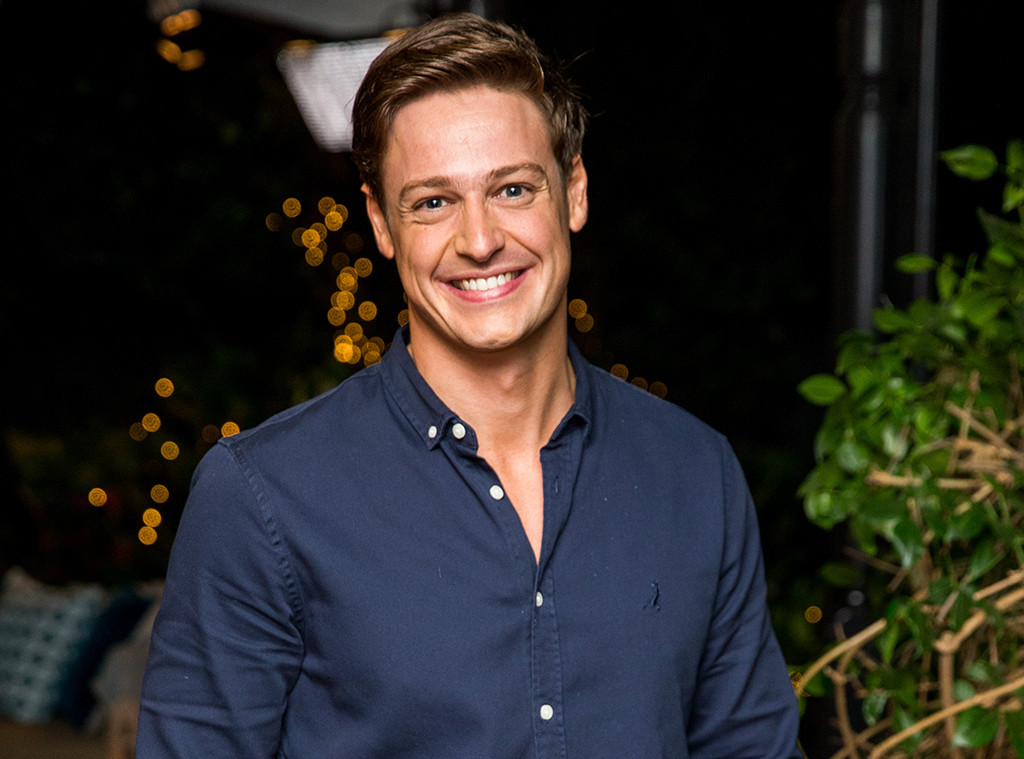 Ten
Talk about a kiss from a rose…
Matt Agnew has revealed he uses a special codename for the winner of The Bachelor Australia—who he's still happily in love with. 
In an interview with Studio 10's Denise Scott on Wednesday, the astrophysicist was asked if he had the winner's name saved as anything cryptic in his phone.
"Something to do with roses?" Denise suggested, with Matt replying simply, "Just Rose."
So there you have it.
Matt's not the first Bachelor star to opt for a secret codename. In 2017, suitor Matty J called winner Laura Byrne 'Cindy' in his phone, while Laura chose the code name 'Derek' for him.
Besides cryptic codenames, much has been done to avoid spoiling who is the last woman standing this season. 
"One of the hardest parts is you can't be seen with them, and you have to maintain—just like any relationship—as much open, honest communication as you can," Matt said on Studio 10.
The secrecy is for a good reason: in October 2015, The Daily Mail published photos of Bachelorette Sam Frost kissing winner Sasha Mielczarek in a hotel room before the finale went to air.
Just days before last year's Bachelor finale, Nick Cummins avoided media scrutiny by heading to Papua New Guinea to walk the Kokoda Trail (although he famously picked no one). 
In his Studio 10 chat, 31-year-old Matt also took the opportunity to address his dramatic walkout, set to air on Wednesday night.
"Essentially there's some rather strong language, some very flowery language, that's used," he explained. "So I go on a bit of an investigation to understand who said it, why they said it, what's the issue and how do we address it. How that plays out is going to happen on screen and the fallout is me getting a bit stroppy at the end there."
(If you've been living under a rock the size of the Bachelor mansion, promos have shown Abbie telling Matt that a bachelorette had called him a "dog c--t" and a "disrespectful pig".)
See the drama play out for yourself when The Bachelor Australia continues Wednesday and Thursday at 7.30pm on Ten.