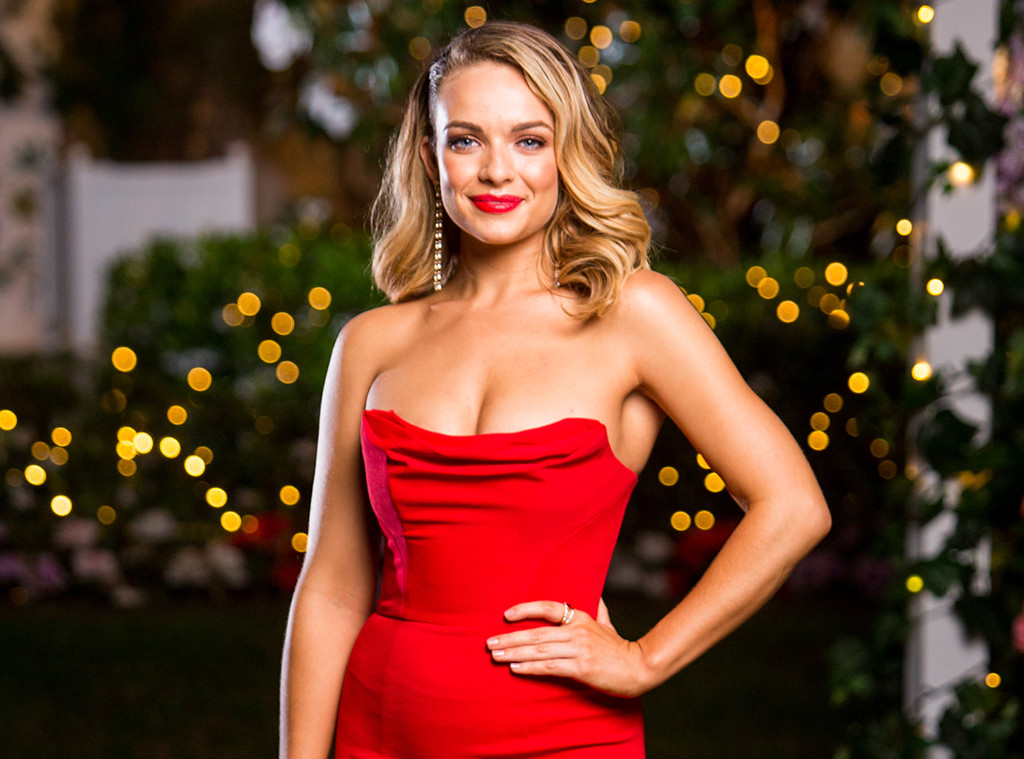 Ten
The most hyped episode of The Bachelor Australia is almost here.
A promo for Wednesday night's instalment promises a dramatic contestant showdown after Abbie informs Matt that a bachelorette (believed to be Monique) called him a "dog c--t and a disrespectful pig".
The ensuing drama leads a fed-up Matt to declare the night had been "a tremendous waste of time" and walk out of the mansion.
As Abbie revealed in an interview with TV Week, the mansion blow-up left her feeling distraught for three days—and even the Bachelor crew were concerned.
"I wasn't coping," she said. "I had to call the psychologist, and the minders were a bit worried. I didn't eat for three days. I just slept and cried. I really wasn't well."
The 24-year-old even considered leaving the reality series but stayed for one important reason.
"There were times [I was tempted to leave], but because I felt so strongly for Matt, I decided to stay," she told the outlet. "I can handle a bunch of girls. I went to an all-girls school–I can deal with it."
After her steamy photoshoot and makeout session with Matt, the property analyst is considered by many fans as a potential frontrunner. But she faces fierce competition from Golden Ticket winner Elly and chemical engineer Chelsie (who's currently the Sportsbet favourite at 1.40).
Eliminated contestant Isabelle told E! News that Abbie's shot at winning is "pretty damn high". Booted bachelorette Jessica agreed the Queenslander had a good chance at making the top three: "I think Abbie just oozes sex appeal and [Matt] would have a hard time turning her down."
See how Abbie stands after this week's drama when The Bachelor Australia continues on Wednesday and Thursday at 7.30pm on Ten.